SOFTWARE: LUMATAX'S SALES-TAX SYSTEM CREATED FOR SMALL BUSINESSES
Tax Co. Aims to Turn the Tables on Complexity
Originally published October 6, 2016 at 8:52 a.m., updated October 6, 2016 at 8:52 a.m.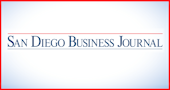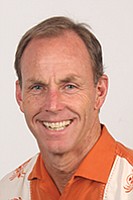 San Diego — Coffee shop owners should get to spend their time serving coffee — not battling tax documents.
Sitting outside Pannikin Coffee & Tea in Encinitas, serial entrepreneur Robert Schulte said his latest company, LumaTax, is meant to give the time spent on those administrative tasks back to small business owners.
Schulte's previous software company, Taxcient, which streamlined sales tax compliance for corporations, was acquired in 2010 by Washington state-based Avalara Inc. LumaTax is aimed at the other end of the spectrum. Schulte said the company's target market is businesses with fewer than 20 employees.
"The desk is so stacked against the small business owner," he said during a recent visit to San Diego. (Schulte, a former senior sales tax auditor for the state of California, splits his time between Seattle and San Diego.)
Simplifying Process
The software he's building is intended to simplify California's labyrinthine tax code when it comes to sales tax paid by small businesses, he said.
LumaTax recently announced $2 million in financing from Madrona Venture Group, Greycroft Partners and angel investors.
The startup is the first spinout from Pioneer Square Labs, a startup studio that launched in Seattle in October 2015 with $12.5 million from venture capitalists and angel investors. They promised to take ideas and either develop or drop them. This model is often referred to as parallel entrepreneurship as the idea is to have multiple companies in the works at any given time.
"LumaTax is taking something that used to be manual and paper-based and putting it right on your mobile phone," said Madrona Venture Group venture partner Bill Richter, a former accountant and CFO, in a statement.
Subscription Fee
LumaTax is headquartered in Seattle, but the development team — with which Schulte has worked on previous companies — will be based in San Diego.
Its revenue will come from charging a yearly subscription fee to small businesses that use its software. The cost will be based on the number of times the business is required to file, whether monthly, quarterly or annually.
Although the state Board of Equalization offers online filing, Schulte said LumaTax makes filing virtually easier through a user-friendly interface.
The software system will audit transactions and if data is missing, the user will get a notification from LumaTax. That interaction will be saved so if the same situation again arises, the software will know how to handle it without asking the user, Schulte said.
Taking On California
Schulte said he decided to launch LumaTax in California first because "the state is one of the most aggressive regulatory agencies in the country."
Filing such documents "should be a math problem, not a legal problem," he said, "and we'll do the math."
Soon Schulte said the company's mobile apps will be available for Apple and Android mobile devices.
It's unclear how many businesses with fewer than 20 employees operate in California, but the small business market as defined by the U.S. Small Business Administration — companies with 500 or fewer employees — included more than 3.6 million small businesses in 2013, including nearly 700,000 small businesses that employed a total of more than 6.4 million workers.