TECH: EACH MONTH, COIN UP SENDS CASH TO SELECTED CHARITIES
App Rounds Up Spare Change for Good Cause
Originally published October 6, 2016 at 9:45 a.m., updated October 6, 2016 at 9:45 a.m.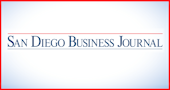 San Diego — As coin jars gather dust, a San Diego startup is hoping that people will continue giving to nonprofits through its mobile application.
Co-founders Leena Patidar and Scott Graham launched Coin Up on Aug. 12.
"As payments become automated, we want to find a way to still capture the spare change charities have been collecting all these years," said Patidar, who has a background in financial services and an MBA from the MIT Sloan School of Management.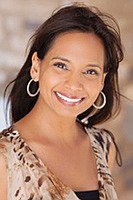 As cards, and now smartphones, replace cash, Patidar said she and Graham want to help nonprofits continue to receive that community support. It can add up, she said: Millions have gone to Ronald McDonald House Charities over the years through the donation boxes at McDonald's restaurants.
Graham, a programmer, is also an entrepreneur who previously started two companies.
How it works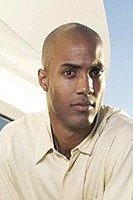 Coin Up allows donors to select the charity to which they would like to send their loose change — or, at least, the digital equivalent. Users can set a cap for the amount of money they are OK giving monthly.
Once a user grants permission and links a debit or credit card to their account on the app, Coin Up rounds up purchases to the nearest dollar and deposits the funds in an account. At the end of the month, Coin Up sends the money directly to the organization or organizations selected by the person using the app.
A 15% Cut
Coin Up's revenue comes from its 15 percent cut of all donations.
In addition to Patidar and Graham, the company employs 30 independent contractors as "coordinators" who work with nonprofits interested in being listed on the app. There is no cost to register and in addition to the coordinator, nonprofits get tools to help them in reporting the donations and marketing the donation method, Patidar said.
So far, about 50 nonprofits have signed up to be recipients of users' largess and another 50 are lined up to be added, Patidar said.
The 2015 annual report on charitable giving by Blackbaud, which sells software and services to nonprofits, said while charitable giving rose 1.6 percent compared with 2014, online giving was up 9.2 percent, spurred by an "increased focus on digital fundraising." Of the money raised by nonprofits in 2015, 7.1 percent was given online, the report said.
That trend in fundraising is mirrored by what's going on in sales, Blackbaud noted: in the third quarter of 2015, e-commerce accounted for 7.4 percent of total sales.
Blackbaud also said that 2015 was a "tipping point" for mobile giving. The report said nearly 14 percent of those online giving transactions were made via mobile device.
Apple's OK
Typically, Apple doesn't allow apps that collect funds for charities or fundraising in its App Store, but Patidar said after about 90 days of back and forth earlier this year, the tech giant OK'd its inclusion.
By the end of the year, Coin Up's application will be available for Android users and as a web app, she said.
So far, without marketing, the app has been downloaded 400 times and the company has raised a few hundred dollars for the nonprofits that have signed up, she said.