NuVasive Appoints Joan Stafslien General Counsel, Executive Vice President
Monday, October 3, 2016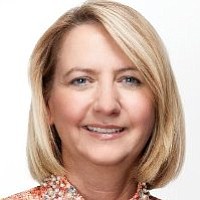 San Diego medical device firm NuVasive Inc. has appointed Joan Stafslien as executive vice president and general counsel.
Stafslien will oversee NuVasive's global legal operations and serve in executive leadership, reporting to NuVasive chairman and CEO Greg Lucier.
Stafslien comes to NuVasive from CareFusion, where she served as general counsel and corporate secretary from 2009 until its $12.2 billion acquisition by Becton Dickinson in 2015.
"Joan's experience spans a broad spectrum of legal areas, including intellectual property, U.S. and International litigation, regulatory compliance, SEC matters and M&A, with extensive experience in the global medical technology sector," Lucier said in a statement. "Joan's understanding of complex medical technology companies on high growth trajectories makes her a perfect fit with the strong foundation we have established with our legal team. We continue to invest in building a world-class leadership team to support our growing innovation position in the global spine market."
Stafslien also has experience as deputy general counsel and assistant secretary at Cardinal Health, and previously worked at a private practice, Brobeck, Phleger & Harrison.
NuVasive is a public company in San Diego developing non-invasive surgical technology for spine procedures. The company's current market cap is $3.36 billion.