Developer Plans New Office Campus After $4.8M Carlsbad Land Buy
Monday, October 3, 2016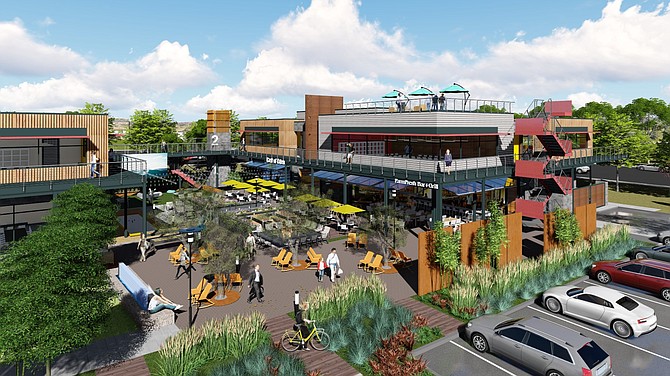 RAF Pacifica Group has acquired a 4.43-acre land parcel in Carlsbad for $4.8 million, with plans to build a new speculative office campus. The deal is the latest in a recent string of North County property acquisitions by the Encinitas-based company.
A statement from RAF Pacifica Group said the company's most recent deal involved land at the intersection of Palomar Airport Road and Innovation Way in Carlsbad, which it acquired from Del Mar-based Cruzan. The buyer and seller were represented by Arick Starck of brokerage firm Cushman & Wakefield.
RAF Pacifica Group Principal Adam Robinson said the company plans to build a project called "in•sti•gate," which he said would be North County's "first ground-up creative office development in this decade."
Plans for the 50,000-square-foot project include rooftop decks, resort-style facilities, an on-site fitness center and high-end restaurants, indoor/outdoor meeting areas, and loft-style buildings with clam-shell glass walls. The project will also include outdoor barbecue areas and a "communal quad atmosphere," with an estimated ground-breaking date of August 2017.
Led by Robinson and Steve Leonard, RAF Pacifica Group oversees a portfolio of 2.65 million square feet of commercial real estate, with a focus on office and industrial product. The privately owned company earlier announced land and building acquisitions in Carlsbad and San Marcos, and has approximately 1 million square feet of speculative development in the pipeline over the next 24 months.