Sempra Energy Seeks Approval to Build Texas Natural Gas Facility
Wednesday, November 30, 2016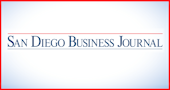 Sempra Energy subsidiaries have filed a federal application to site, build and operate a natural gas liquefaction facility in southeast Texas.
If approved, the proposed Port Arthur LNG project would have two liquefaction trains capable of converting about 698 billion cubic feet per year of natural gas into a liquid state for export.
The facility along the Sabine-Neches Waterway would also include three liquefied natural gas tanks, room to store and refrigerate natural gas liquids, gas pre-treatment facilities, two berths and associated marine and loading infrastructure.
The application was filed with the Federal Energy Regulatory Commission. A separate application also filed with FERC requests permission to build pipelines for the delivery of natural gas to the project.
In February 2016, Sempra LNG & Midstream signed an agreement to develop the project together with Houston-based Woodside Energy USA Inc. The accord spells out how the two companies would share costs relating to the project's development, technical design, permitting and marketing.
"Our experience in developing, building and operating energy infrastructure will help us deliver a cost-competitive project to the global LNG market," Octavio Simoes, president of Sempra LNG & Midstream, said in a Nov. 29 news release.
Sempra Energy is an energy services holding company based in San Diego. It's 2015 revenues exceeded $10 billion.