Sempra Subsidiary SoCalGas Settles Gas Leak Case for $4M
Tuesday, November 29, 2016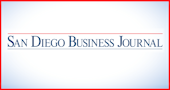 A judge on Tuesday certified a $4 million settlement between Los Angeles County prosecutors and Sempra Energy subsidiary Southern California Gas Co., clearing the company of a criminal charge related to a gas leak at its Aliso Canyon storage facilities. It also denied a request by a group of local residents that the resolution be thrown out in favor of one that would include restitution for them.
SoCalGas pleaded no contest on Sept. 13 to a misdemeanor charge alleging the utility giant failed to promptly alert authorities of a gas leak that began in mid-October last year. By the time it was capped in February, the breach had forced thousands of Porter Ranch residents to evacuate their homes and had spewed more than 100,000 tons of methane into the air.
Under the settlement, SoCalGas must install a $1.5 million infrared methane monitoring system at the Aliso Canyon storage facility and real-time pressure monitors at each gas well, all of which will be routinely checked by a third party. Additionally, the company is required to hire six full-time employees to supervise the leak monitoring system around the clock, an undertaking expected to cost about $2.3 million over three years.
The agreement also mandates that SoCalGas pay L.A. County about $308,000 in fines and an additional $246,000 to cover the cost of the investigation.
Tuesday's settlement does not resolve the more than 100 civil suits filed against SoCalGas by Porter Ranch residents. In October, a number of them also formally requested that the company's proposed settlement with county prosecutors be dismissed in favor of one that guarantees restitution to homeowners affected by the leak.
Attorney R. Rex Parris, who represents the residents opposed to the deal, said during a post-hearing press conference on Tuesday that he plans to appeal the judge's decision.
The stock of Sempra Energy, the parent company of SoCalGas, rose by a slight 3 cents to close Tuesday at $101.28 on the New York Stock Exchange.