Miramar Retail, Office Properties Sold for $23.6 Million
Thursday, November 17, 2016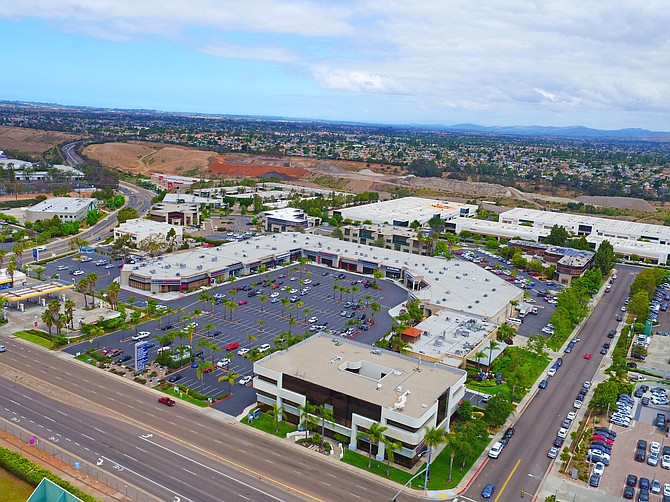 Locally based 8990 Miramar Landing LP has acquired two retail and office properties in San Diego's Miramar neighborhood for $23.6 million, according to Voit Real Estate Services.
The seller of the properties was Miramar Commercial Center Ltd., which includes an affiliate of La Mesa-based Hanken Cono Assad & Co. Inc. (HCA Inc.), according to CoStar Group and public data.
A Voit statement said the properties in the deal were the two-building Miramar Landing, a retail and entertainment property at 8990 and 8998 Miramar Road; and the office property known as the Clayton Building, at 8996 Miramar Road.
The properties in the deal span 10 acres and were originally built in 1985. The buyer and seller were represented by Voit's Brandon Keith, Randy LaChance and Ryan Bracker.
Brokers said the 131,360-square-foot Miramar Landing was fully occupied at the time of sale, with 13 tenants including Nickel City Fun Center, Royal India, Scandinavian Designs, Seafood Buffet and At Ease Games. The 39,170-square-foot, three-story Clayton Building was 87 percent occupied, with its ground floor half-occupied by Sleep Train Mattress Center.
The buildings were operated by the seller for 27 years, along with HCA Inc., which served as general partner and asset manager.
"It is rare for two institutional-quality assets to become available on one of the most heavily trafficked thoroughfares in San Diego," Keith said in the Voit statement.