San Diego Firm Buys Scottsdale Office Complex for $20 Million
Monday, November 14, 2016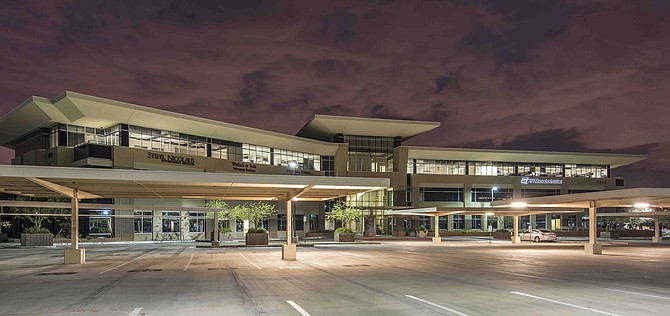 San Diego-headquartered Parallel Capital Partners Inc. has acquired an office complex in Scottsdale, Ariz., for $20 million, the company announced.
A company statement said the purchase of Kierland Corporate Center, spanning 78,273 square feet on 3.4 acres, followed the company's 2015 purchase of the mixed-use Arizona Center in downtown Phoenix for $126 million. The investment firm now has more than 2.3 million square feet of office and retail space in the Phoenix metro market.
Located at 7033 E. Greenway Pkwy. in Scottsdale, Kierland Corporate Center is 87 percent leased, with tenants including STMicroelectronics Inc., accounting firm Eide Bailly, financial services provider Stifel, Nicolaus & Co., and law firm Sherman & Howard.
The seller of the property, located within the 730-acre, master-planned Kierland community, was Bataa/Kierland II LLC. The three-story glass and concrete office complex was built in 2009.
Led by CEO Matt Root, Parallel Capital Partners invests in and operates commercial real estate properties located primarily in Western U.S. markets, including Hawaii.