DJO Promotes Brady Shirley to President/CEO
Monday, November 14, 2016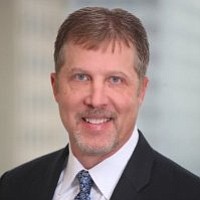 Local medical device maker DJO Global Inc. has appointed Brady Shirley as president and CEO.
Shirley is replacing Mike Mogul, who told the board he would step down Nov. 14. Mogul is staying on until the end of the year, however, to help DJO and Shirley with the transition.
The new top executive has served as the president of DJO's surgical business since early 2014.
"Since Brady joined DJO, the surgical business has more than doubled in revenue and profitability," Mike Zafirovski, DJO's board chairman, said in a statement. "The board unanimously agrees that Brady's leadership experience, coupled with his innovative and strategic thinking and proven track record of delivering results, make him the right person to drive DJO's dual imperatives of achieving sustainable, above-market growth and driving cost and service leadership in all of our activities."
Before DJO, Shirley worked as CEO and director of Fort Worth, Texas-based Innovative Medical Device Solutions, a contract manufacturer of orthopedic implants and instruments. The experience carries over well to DJO, which also manufactures orthopedic products.
"I am honored and excited to lead DJO through what I would consider to be a unique evolution," Shirley said in a statement. "Our fast-growing surgical business, market-leading bracing and vascular business, and rapidly expanding consumer business create a broad base for expansive revenue growth and operational productivity today and tomorrow."
DJO also thanked Mogul for his part in the company's growth over the past five years.
"Under his leadership, DJO has grown significantly faster than our competitors, and our new product innovation has increased four-fold," Zafirovski said. "I also want to commend Mike for helping recruit and develop many talented leaders in the company, which will serve us well in the future."