Updated Jet-Powered Predator Aircraft Makes Virgin Flight
Thursday, November 10, 2016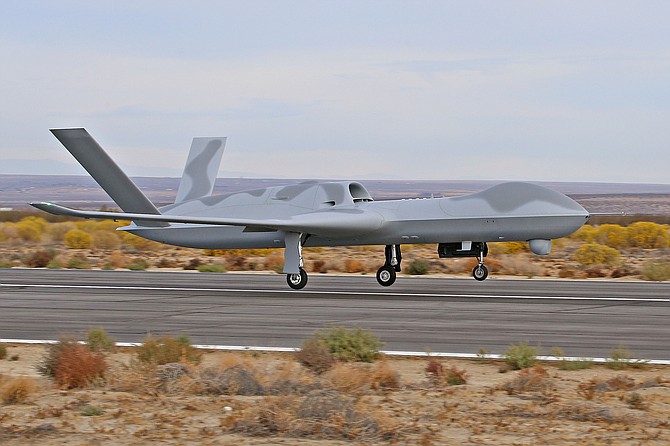 A new, larger model of General Atomics Aeronautical Systems Inc.'s Predator C Avenger aircraft made its first flight on Oct. 27, the company said Nov. 10.
A bigger body and a larger fuel tank give the remotely piloted aircraft greater range, GA-ASI said. Endurance is 20 hours, four hours greater than the original Predator C.
The first flight took place at GA-ASI's Gray Butte facility in Palmdale.
Unlike other GA-ASI products, Predator C is jet-powered. The new model has a 76-foot wingspan, while the original model has a 66-foot wingspan. Predator C ER can carry an additional 2,220 pounds of fuel. The initials ER stand for extended range.
The aircraft can carry JDAM bombs, Hellfire missiles and sensors to collect intelligence.
Poway-based GA-ASI is an affiliate of privately held General Atomics. The business used its own funds to develop the aircraft.