Illumina Inc. Partners With Mayo Clinic to Further Genomic Research
Thursday, November 10, 2016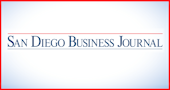 Local science technology firm Illumina Inc. has teamed with the Mayo Clinic to further Mayo's genetic and genomic research.
Officials said the goal is to improve Mayo's reporting workflows for researching inherited diseases and to help Illumina build an informatics platform for improving and automating genomic interpretation.
As part of the deal, Mayo will test Illumina's laboratory information management system for next-generation sequencing labs, called BaseSpace Clarity, to see how well it tracks and integrates workflows in the lab.
Mayo will also pilot two Illumina tools: cloud-based genomics computing environment, BaseSpace Sequence Hub, for data analysis and management; and cloud-based interpretation and reporting platform BaseSpace Variant Interpreter.
"Through this relationship, we will be able to generate large volumes of genomic information, interrogate the data, and then compare it to what's known about those variants and those genetic aberrations in real time, saving our geneticists time," William Morice, chair of Mayo's department of laboratory medicine and pathology and president of Mayo Medical Laboratories, said in a statement. "We are pleased to work with Illumina and to leverage each other's expertise in genetic sequencing and analysis."