Data Suggests a Brewing Craft Beer Bubble
Originally published November 10, 2016 at 3:04 p.m., updated November 10, 2016 at 3:04 p.m.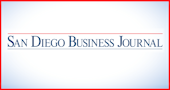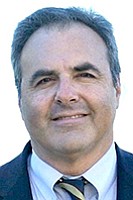 San Diego — They say markets in the late stage of a classic bubble go through a phase of hyper-creativity as indicators head due north. Exuberance and experimentation reign where caution is otherwise warranted.
Stone Brewing Co.'s planned brewery-hotel hybrid in Escondido and H.G. Fenton's Brewery Igniter model — the latter, something like a Regus office for startup brewers — may be telltales that ruinous competition is on tap after a period of dramatic expansion in craft brewing capacity in San Diego County.
Between 1993 and 2009, no more than two brewery licenses were pulled for the county during any one year; six of those years saw no new licenses. But since 2009, things have gotten frothy. In 2010, seven licenses were issued. The following year saw 15 new licenses issued. The year after that, 18 new licenses were issued.
Craft breweries are defined as small, independent brewers that produce fewer than six million barrels a year and focus on unique brews with limited releases, according to the national Brewers
Association. The county leads the state in active brewery licenses with 130.
For comparative purposes, at the end of 2014 San Diego had 108 licensed brew houses. More than 90 of those licenses limit breweries to 60,000 barrels per year. Los Angeles County, with more than three times the population, was a distant second, with 43 active licenses (38 below the 60,000-barrel mark). Orange County, with a population nearly identical to that of its southerly neighbor, was in third with just 34 breweries total.
Local Consumption Model
In 2014, 53 percent of all U.S. brewing facilities were microbreweries. Since 2012, 76 percent of all growth has come from the net increase in microbreweries, writes beer economist Bart Watson.
This implies a great number of breweries in San Diego County are likely to be heavily dependent on drinkers who are physically present at the brewery or within range of local, often informal, distribution networks.
One North Park craft brewer described getting into his van and personally delivering kegs when he receives an order from a local restaurant displaying his tap handle. So while local craft heavyweights like Stone Brewing and Ballast Point Brewing Co. distribute considerable product to faraway places, many more breweries are dependent on local consumption.
But even Stone Brewing, ranked 10th in the nation in sales volume among craft beers by the Brewers Association, and Ballast Point, ranked 11th, seem to place significance on local on-site sales. Ballast Point, which was recently purchased for a reported $1 billion by conglomerate Constellation Brands, has four "tasting rooms" in San Diego County, and Stone has two World Bistro & Gardens restaurants in the county.
Demand for Beer Declining
Here's the problem with this trend toward increased capacity: Demand for all beer has been in steady decline across the United States for two decades. While 71 percent of the 18-29 year-old population chose beer as their favorite alcoholic drink 20 years ago, in 2013, only 41 percent made the same choice, according to Goldman Sachs Investment Research. So any growth in craft beers has come at the cost of other beer segments in an overall shrinking market.
Upstart craft brewers have also been cannibalizing the market share of more established craft houses. Boston-based Samuel Adams' sales have flattened out following years of big gains. Other craft names like Sierra Nevada and New Belgium (brewer of Fat Tire Ale) are coming to be increasingly viewed as mainstream by enthusiasts.
Saint Archer Brewing, Stone and Ballast Point could now be feeling this effect, too. It may be no coincidence that Stone announced in mid-October it would be laying off 5 percent of its work force, citing profitability concerns.
An additional drag on demand may be the generally higher alcohol levels in craft brews, which means quaffers may be getting more bang for their buck, and drinking less.
Although there is likely additional meat on the bone for local craft brewers at the expense of the nationals like Anheuser-Busch, SABMiller and Molson Coors Brewing Co., the trend lines in San Diego County will not stay pointing in their current directions for much longer.
Jeremy Bagott is a commercial real estate appraiser for Bender Rosenthal.