Navy Awards Two Contracts to BAE Systems Ship Repair
Wednesday, November 9, 2016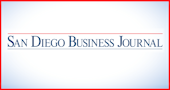 The U.S. Navy sent BAE Systems Ship Repair a pair of big contracts this week.
The Navy said on Nov. 7 that BAE will receive a contract for repairs to the first two Zumwalt-class destroyers. The indefinite-delivery, indefinite-quality contract will be worth a maximum of $192.7 million over five years, wrapping up in 2021.
The USS Zumwalt is en route from Baltimore to its new homeport of San Diego. The second ship in the class is the USS Michael Monsoor, which has yet to be commissioned.
Under the deal, BAE Systems will perform post-delivery and post-shakedown availabilities, and will install combat systems on the futuristic destroyers.
Separately, the Barrio Logan shipyard will upgrade the amphibious transport dock USS New Orleans under a $36 million deal announced on Nov. 9. BAE announced that the New Orleans will be the first ship to be repaired in BAE Systems' large new dry dock, which is expected to arrive soon from its builders in Asia. The contract includes options which would bring the value of the deal up to $51.6 million. Work will be complete by March 2018. BAE Systems competed with two other businesses for the work.
NAVSEA, the Naval Sea Systems Command of Washington, D.C., awarded the deals.