Acadia Pharmaceuticals Reports Better-Than-Expected Q3 Earnings
Wednesday, November 9, 2016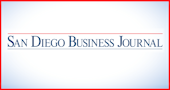 Drugmaker Acadia Pharmaceuticals Inc., which recently got FDA approval of its antipsychotic drug Nuplazid, reported a third quarter net loss of $71 million on revenue of $5.3 million. Analysts on Wall Street were expecting about $2.9 million in revenue for the quarter.
The company's financial statements seem to indicate that Nuplazid sales are taking off quite quickly, with a deferred revenue balance of $1.9 million for October orders.
Acadia finished the quarter with about $588 million in cash. If we assume the current loss of $71 million continues, the company has enough cash for about eight quarters.
Will the drug's impressive start trigger a buyout offer? Every blockbuster antipsychotic drug of the last decade has lost patent protection, most recently Abilify from Otsuka Pharmaceutical Co. Ltd. and partner Bristol-Myers Squibb. These pharmaceutical companies already have the manufacturing capabilities, the sales force in place, and all pertinent infrastructure to market a drug such as Nuplazid.
It's still early, but a number of Big Pharma companies already selling central nervous system drugs could find Acadia an attractive and profitable addition. Potential suitors include Japanese drug makers such as Takeda Pharmaceutical Co. and Otsuka, both with a reputation for bidding aggressively for U.S. drug assets.
Acadia's stock (Nasdaq: ACAD) has jumped nearly 30 percent since Nov. 3, and closed at $26.84 per share on Tuesday.