USS Midway Foundation Announces First Grants
Tuesday, November 8, 2016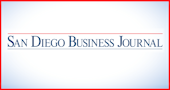 The newly formed USS Midway Foundation announced its first charitable grants – awards totaling $210,000 to a 10 local organizations supporting veterans, active-duty military families and law enforcement.
More than half that money, $130,000, will go to active-duty family organizations to fund services such as child care, day camp, help with financial crises and a program allowing service members stationed overseas to read books to children back home.
Another $50,000 has been set aside for veterans organizations providing child care and health care for homeless veterans. The foundation said it will award an additional $30,000 to put mass-casualty trauma kits in San Diego police vehicles.
The foundation announced Nov. 8 the grants, ranging in size from $10,000 to $30,000, will go to Armed Services YMCA Camp Pendleton, Armed Services YMCA San Diego, Interfaith Community Services, Reboot, the San Diego Police Foundation, Support the Enlisted Project, United Through Reading, USO San Diego, Veterans Village San Diego and zero8hundred.
"We see grant awards increasing in the future," foundation Chairman Malin Burnham said in a news release. "We continue to identify the best organizations supporting our vision. In 2017, we will match contributions made by others to the Midway Foundation, dollar for dollar, up to $500,000."