Maxwell Technologies Inc. Posts Q3 Net Loss of $6.9 Million
Monday, November 7, 2016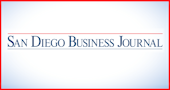 Maxwell Technologies Inc. — which makes energy-storage electronics called ultracapacitors, and relies heavily on a customer base in China — reported a third quarter net loss of $6.9 million on revenue of $25.5 million.
For the same quarter one year ago, Maxwell reported a net loss of $1.4 million on revenue of $45.1 million.
In a statement issued Nov. 1, Maxwell CEO Franz Fink said results were in line with management's expectations.
"Although we continue to face challenging conditions in the China bus and wind markets, we have made great progress on our longer term strategic initiatives to solidify and diversify our business," Fink said. "We remain vigilant about our cost structure as we navigate through these near-term challenges but we are prudently investing in exciting opportunities," he said, mentioning the automobile market.
In other news, Maxwell said it delivered the first commercial application of a lithium-ion capacitor technology to a customer making rail vehicles in China. The technology will be used for rapid energy regeneration in the trolley system in the capital city of China's Hunan province.