Martin Duvall Named CEO at Tocagen Inc.
Monday, November 7, 2016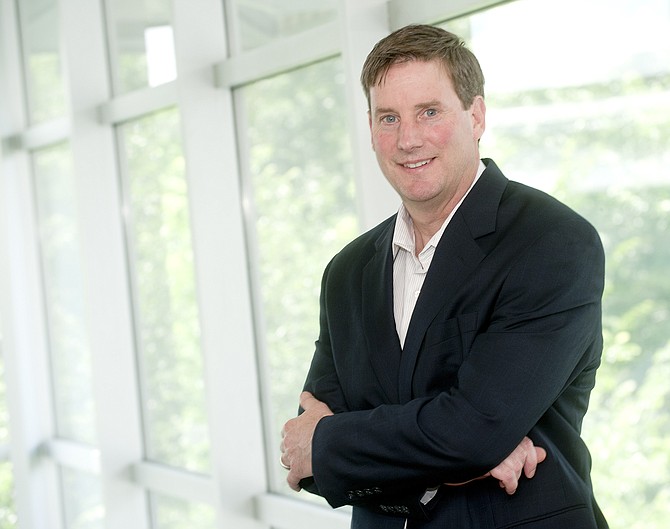 Local biotech Tocagen Inc. has hired a new chief executive officer as it approaches commercialization of its anti-cancer therapies.
The new top executive, Martin "Marty" Duvall, has several decades of experience in oncology drug development and commercialization. Duvall is replacing Dr. Harry Gruber, Tocagen's previous chief executive officer, and Gruber is shifting roles to serve as president of research and development. Gruber will also remain a member of Tocagen's board of directors.
"Marty has clearly demonstrated over his career that he is skilled in building oncology focused companies and successfully commercializing major oncology products, including Taxotere and Abraxane," Gruber said in a statement. "Tocagen has entered a new era as we advance towards potential commercialization of our lead product candidate, and Marty's expertise and strategic vision will guide us at this pivotal point in the company's growth."
Duvall comes to Tocagen from ARIAD Pharmaceuticals, where he served as executive vice president and chief commercial officer. Before that, he served as senior vice president and general manager, oncology, at Merck& Co. Inc. Duvall also held roles at Abraxis Bioscience Inc. and MGI Pharma Inc.
"The Tocagen team has transformed an academic technology into a promising cancer immunotherapy treatment that is now under evaluation in a Phase 2/3 trial," said Faheem Hasnain, chairman of Tocagen's board of directors, in a statement. "With the addition of Marty as chief executive officer, and Harry serving as president, research and development, Tocagen is well positioned to continue pursuit of the company's founding vision: no one should die of cancer."
Tocagen is a clinical-stage gene therapy company developing broadly applicable product candidates designed to activate a patient's immune system against their own cancer. The company is developing its lead investigational product candidate, Toca 511 (vocimagene amiretrorepvec) & Toca FC (extended-release 5-fluorocytosine), for the treatment of recurrent high grade glioma, a type of brain cancer with significant unmet medical need.