Software Startup Classy Raises $30 Million in Venture Capital
Tuesday, November 1, 2016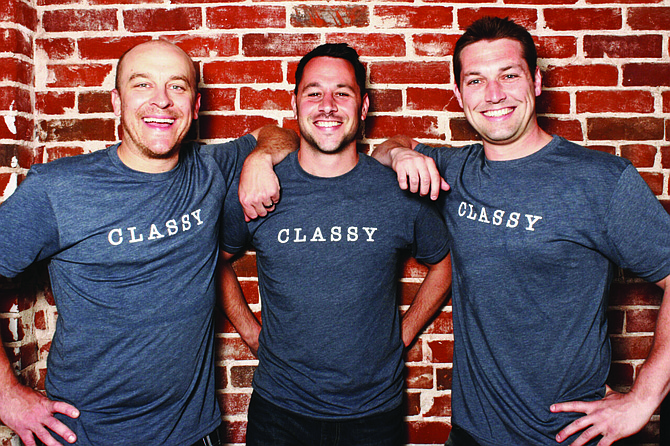 San Diego software startup Classy Inc. has landed $30 million in venture capital to polish its fundraising tool for social ventures and nonprofits.
The new round of cash was led by JMI Equity, a Baltimore-based growth equity firm that invests in software companies. The round also included existing investors Bullpen Capital, Galileo Partners, Mithril Capital Management, and Salesforce Ventures.
Classy makes an online platform for nonprofits and for-benefit companies to create fundraising campaigns. The company, which employs 200 people in San Diego, has already raised $23 million since its founding in 2011.
With the new funds, Classy plans to develop new features for its online portal to help organizations raise capital of their own. To do that, Classy must first beef up its engineering and design teams.
"Social enterprises are tackling some of the world's biggest problems and our goal is to give them the very best technology to accelerate the pace of their impact," said Classy's co-founder and CEO Scot Chisholm in a statement. "The partnership with JMI will allow us to do just that by delivering new features and products that help organizations grow their online fundraising and automate operations so they can remain focused on their relationships and their program results."
Classy plans to boost the cash flowing through its fundraising platform by using "intelligent data sets" to increase supporter engagement. The company also plans to expand its fundraising tools to include over 100 global currencies, and strengthen the platform's integration with Saleforce for backend functions.
As part of the Series C round, Brian Hersman, general partner at JMI Equity, will join Classy's board of directors.
"The fundraising market is increasingly moving to online and mobile channels as a way to drive increased revenue and improve the donor experience," Hersman said in a news release. "Classy is one of the most secure, supporter-centric and fastest growing fundraising platforms in the world, and is well positioned to capitalize on this trend."
Classy's revenue was north of $10 million in 2015, and the company expects its customer base to grow over 200 percent in 2016.
"Classy started as a group of friends looking to raise money for cancer research," Chisholm said. "What we found was a lack of modern and mobile-friendly tools that could help social enterprises mobilize and empower their supporter base. So we created Classy, a technology platform built by fundraisers, for fundraisers."
Today, Classy powers over 2,500 social enterprises raising hundreds of millions of dollars, including well-established nonprofits like Teach for America, Oxfam, and Leukemia & Lymphoma Society.