Navy Awards $40.7 Million Contract to BAE Systems San Diego Ship Repair
Thursday, May 26, 2016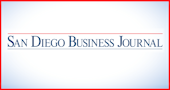 The U.S. Navy awarded BAE Systems San Diego Ship Repair a $40.7 million contract for dry dock work on the guided missile destroyer USS Paul Hamilton. The work, which the Navy calls an extended dry-docking selected restricted availability, will include maintenance, modernization and repair.
The Navy may exercise options on the contract which would bring its value to $45.4 million.
The USS Paul Hamilton was based at Pearl Harbor, Hawaii, for more than 20 years and recently shifted its home port to San Diego. Dry dock work is expected to be complete by August 2017.
Three companies bid on the contract. The Naval Sea Systems Command of Washington, D.C. made the award, announced May 25.
BAE Systems has a U.K. parent company based in London.