Avalon, GSK Launch Eighth Startup, Report Milestones
Sunday, May 22, 2016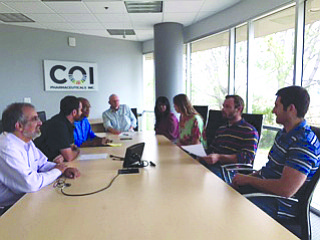 Avalon Ventures is launching an additional startup out of its VC incubator in La Jolla. The firm, called PDI Therapeutics Inc., is jointly backed by British drugmaker GlaxoSmithKline and San Diego's Avalon as part of an ongoing partnership.
The new firm will attempt to develop novel stand-alone or combination therapies that enlist the body's immune system to fight cancer.
The launch of PDI Therapeutics is the latest in a 3-year-old joint venture between GSK and Avalon to sprout 10 biotechs in San Diego by the end of this year. The companies originally committed $495 million to the goal, but recently expanded the collaboration. Last year, Avalon partner Jay Lichter said there is now no limit to the number of startups Avalon and GSK will jointly develop.
As with the other companies founded under the collaboration between Avalon and GSK, PDI Therapeutics will receive up to $10 million in Series A financing and R&D support from Avalon and GSK as well as R&D and mentoring support through COI Pharmaceuticals (Avalon's incubatorlike community of startups).
Read more on the deal in the next edition of San Diego Business Journal.