Novatel Wireless Inc. Posts Q1 Net Loss of $11.9 Million
Monday, May 16, 2016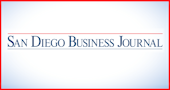 Novatel Wireless Inc. reported a net loss of $11.9 million on total net revenues of $66.9 million in its first quarter.
Revenue consisted of $54.2 million from hardware — a business Novatel Wireless (Nasdaq: MIFI) previously emphasized — and $12.8 million in software, services and SaaS — an area where Novatel is putting a new emphasis in an attempt to bring the company back to profitability. SaaS is an abbreviation for software as a service.
In the first quarter of 2015, the business reported a net loss of $7.8 million on total net revenues of $53.5 million. Nearly all of that revenue, $53 million, came from hardware.
"The company's business transformation is well underway," said Sue Swenson, chairwoman and CEO of Novatel Wireless, in a May 9 announcement. Swenson has been CEO for a little more than six months.
SaaS, software and services offer higher margins than hardware, Novatel officials said. For the first quarter, gross margins in that area exceeded 71 percent. (Gross margin is not calculated according to generally accepted accounting principles, or GAAP.)
Novatel Wireless acquired DigiCore Holdings Ltd. of South Africa — maker of Ctrack telematics solutions — as well as Feeney Wireless during 2015 to increase its software and services business.
The company eliminated 88 full- and part-time employee and contractor positions with the closure of an office in Richardson, Texas as well as two recent layoff waves. The business plans to stop manufacturing in Durban, South Africa, a move that will eliminate 44 positions.
Swenson also said that the company's MiFi wireless hotspot business "continued to generate strong revenues with solid gross margins" during the quarter.