CONSTRUCTION: INDUSTRY SEES BENEFIT IN ELECTRONIC COPIES
Building Plans Don't Look Good on Paper
Originally published May 12, 2016 at 1:14 p.m., updated May 12, 2016 at 1:14 p.m.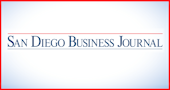 San Diego — Paper plans and blueprints are becoming a thing of the past. With technology and new software, construction companies are finding a new way of doing business, one that results in fewer errors, greater collaboration and less cost.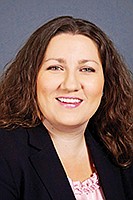 Melinda Dicharry, president of Paradigm Mechanical Corp., a Lemon Grove subcontractor, said the industry has started to shift from mailing specifications/plans or printing them at a reprographics company to providing links online.
Today, companies can choose to use electronic copies or print them. The costs can vary significantly. Printing a basic blueprint can cost about $1 per page, said Karen Moreno, president and owner of Mesa Reprographics in Kearny Mesa. Because project plans sometimes are hundreds of pages, with multiple copies needed, the price can reach into the thousands.
Compare that with installing software for a workstation, which can cost from $100 to $600, with larger subscriptions for 2,500 users costing about $3,000.
Dicharry's company uses an onscreen takeoff software, called Bluebeam software, and PDF software to review and make changes to plans on a computer or television screen. An onscreen takeoff means the program will keep track of your quantities (pipe, fixtures, etc.) during the estimation process, with estimators taking off the electronic prints what they will need for the job.
After a technology presentation last year, Dicharry and her firm bought a large-screen television to assist in estimating and showcasing plans to clients. They also use software and smartphones.
She said some companies have been reluctant to embrace the change.
"There were people talking about not giving up paper plans, but by the end of the presentation, after they got to try it out, it was so easy and seamless that they started to use it, too," she said. "I think it's just about educating people."
Dicharry's firm hasn't fully transitioned to using tablets, like some of the bigger contractors, who have the money to invest in and experiment with technology. She said smaller contractors than hers probably won't switch but the midlevel shops, like hers, could fall on either side of the transition. She said it's only a matter of time before her firm entirely switches over.
"As far as technology goes (in the construction industry), we're a step behind sometimes, so I think it's just going to bring us up to the current generation," she said.
She said electronic plans offer ease of access and greater collaboration on the site.
Increase Speed, Quality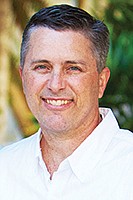 Blake Smith, information technology manager for Harper Construction Co. Inc., a design-build general contractor out of San Diego, said the company started using Bluebeam products on laptops, tablets and cellphones four to five years ago.
By using building information modeling with the technology, Smith said they can fix potential problems ahead of time, track changes and increase the speed and quality of construction onsite.
Construction companies with huge change orders tend not to get as much work, so Smith said they try to keep huge changes out of the equation. This saves time — and money.
"We like to keep change orders to a minimum and have everyone on the same page and see problems before they arise on the field," Smith said. "Electronically converting your plans and having everyone converse electronically ties in with BIM (building information modeling) and how that process has made the construction industry much more efficient."
The company would convert the designs into PDFs, link all the plans and then share them with others on the job. Keeping the official set of plans electronically helped to not confuse it with older paper copies. On bigger jobs, there could be as many as 500 to 700 pages of plans.
For Harper, there is an electronic plan table at every site in the trailer with a large screen television, laptop and tablets for managers. Workers also keep smartphones to review the documents. Overall, the company has about 15 sets of technology (large screen television, laptop and tablets) for its job sites, with all brand new equipment for a site running from $3,000 to $5,000. Now, most of the costs are maintenance related and the technology moves with the management personnel on the job.
Sharing the Information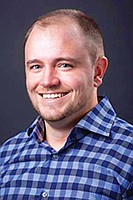 Daniel Shirkey, senior director of technology and operations improvement for the California division of general contractor Balfour Beatty Construction, works out of the San Diego office and has purview over the virtual design and construction group at Balfour Beatty.
"Document management is challenging because you have hundreds of people working on a project and making sure you have the right information in front of all of them has always been a challenge in the construction industry," he said.
Balfour Beatty transitioned in 2010, using the same core technology tools - laptops, iPads, smart phones and large screen televisions - on site and in the office. In some cases, the company also brings a SMART Box, which carries the large screens to the field in a secure container and is wirelessly enabled to bring the latest information to the field.
Each field employee is given a laptop, smartphone and iPad. Shirkey said the technology practically pays for itself, with drawings costing as much as an iPad in some instances, roughly $600. There are also savings when it comes to storage costs.
Balfour Beatty is currently looking into virtual reality, drones and augmented reality (DAQRI smart helmets) for planning and design review, short term collaboration, virtual meetings and full building simulation in the future, he said.
"This has been an industry that has been increasing its rate of change in the last few years and this is just a major part of it," Shirkey said. "It's good to see us make these changes."