SeaWorld Entertainment Inc. Posts Revenue Increase, Net Loss in First Quarter
Friday, May 6, 2016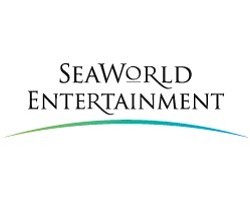 SeaWorld Entertainment Inc. posted total revenue of $220.2 million in its first quarter ending March 31, up slightly from $214.6 million in the year-ago period, the parent company of SeaWorld San Diego reported.
Officials of Orlando-based SeaWorld Entertainment said the company posted a net loss of $84 million for the quarter, compared with a net loss of $43.6 million a year ago. Attendance at the company's 12 U.S. theme parks totaled 3.3 million, up from 3.21 million in the year-ago quarter.
In a statement, President and CEO Joel Manby said attendance gains at the company's parks in Virginia, Texas and California "were largely offset" by a decline at its Florida locations. He attributed the Florida downturn to a decline in international attendance from Latin America and a drop in pass-holder attendance at SeaWorld Orlando, stemming from fewer pass sales resulting from less discounting.
"We expect these issues will continue to impact the remainder of the year," Manby said.
The company's properties include SeaWorld parks in San Diego, Orlando and San Antonio, Texas. In the local market, it also owns and operates the Aquatica waterpark in Chula Vista.
SeaWorld Entertainment continues to deal with attendance and revenue issues stemming from fallout created by a 2013 documentary called "Blackfish," focused on the treatment of captive killer whales. The company has announced the discontinuation of all orca breeding and whale performance shows.