Restaurant and Movie Complex Opens at Liberty Station
Friday, May 6, 2016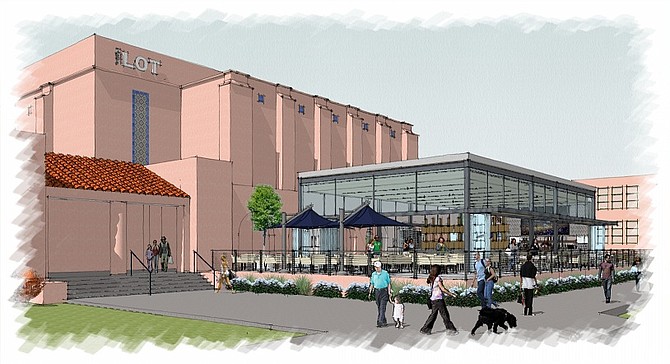 San Diego-based Boffo Cinemas LLC has opened The Lot Liberty Station, which includes a restaurant and six-screen movie theater, at the mixed-use Liberty Station in Point Loma.
Located at 2620 Truxtun Road, it occupies the renovated Luce Auditorium at the former Naval Training Center. Operators said the "luxury lifestyle" theater and restaurant complex is similar to the one opened previously in La Jolla by Boffo Cinemas, led by CEO Adolfo Fastlicht.
The newest incarnation of The Lot includes a glass-enclosed café, bar and restaurant. The eateries will serve breakfast, lunch and dinner items from Chef Matt Sramek and pastry chef Alejandra Pitashny.
The Point Loma venue also includes an events space and an outdoor covered lounge for dining and socializing. The movie theater will offer arthouse fare along with mainstream Hollywood blockbusters.
Developers have estimated that The Lot La Jolla cost about $8 million to develop, and a similar investment was expected at The Lot Liberty Station.