Luxury Still Has the Leading Role in Lush Fairbanks Ranch
Originally published May 5, 2016 at 12:57 p.m., updated May 5, 2016 at 12:57 p.m.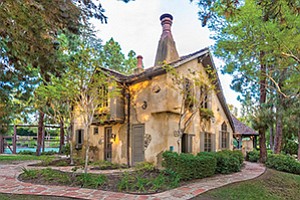 San Diego — Fairbanks Ranch in Rancho Santa Fe occupies the land that was once an 800-acre working dairy and citrus ranch owned by the 1920s "Hollywood Royalty" couple Douglas Fairbanks and Mary Pickford.
Now, Fairbanks Ranch is an exclusive gated community of 618 homes with miles of jogging and walking trails, a lake, tennis courts and more than 40 acres of open space for recreation.
The community borders the exclusive covenant of Rancho Santa Fe to the southeast and was one of the first such communities developed outside of the boundaries of the covenant.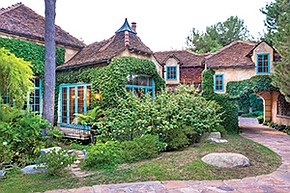 A title map, courtesy of Sandra Rimer of Pacific Sotheby's International Realty, says there are now 37 developments within the prestigious 92067 ZIP code, one of which is Fairbanks Ranch.
K. Ann Brizolis, a broker with Pacific Sotheby's and former resident of Fairbanks Ranch, is an expert in Rancho Santa Fe. She has sold $1 billion in real estate transactions in the area during her 25 years in the business.
"When I moved there (Fairbanks Ranch) 30 years ago, it was in the middle of nowhere," Brizolis said. "And now it's in the mainstream."
Brizolis built a home in Fairbanks Ranch in 1986, moved away, moved back in 1992 and stayed until 2001. She said the community has gone through several iterations since its start with primarily custom-built homes.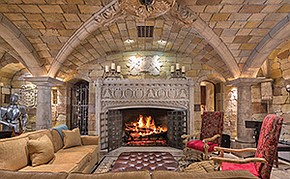 "The 1980s were the heyday of the spec builder in Fairbanks," Brizolis said. "After that we had builders who have actually torn smaller homes down on really lovely lots, and now you have this whole phase of really large spec homes that are very nice."
Brizolis has three listings currently in Fairbanks Ranch.
The home at 16427 Avenida Cuesta Del Sol is 7,091 square feet with five bedrooms, six baths and on 1.09 acres. The home built in 1993, was priced at $3.35 million nearly a year ago and is now $2.795 million.
"Even though it was built in 1993, it is still a very relevant floorplan in today's environment for what buyers are looking for," Brizolis said.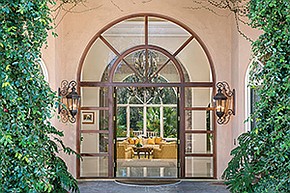 "There's a master bedroom with a bedroom adjacent which is very convenient for couples with younger children."
She said the home is light and bright, with limestone flooring, beautiful light wood, light carpet, and extremely large windows. There are two large en-suite bedrooms with a vestibule next to them on the second level.
"I recently had somebody who said, 'oh this is going to be perfect for my multigenerational family,' where the older couple would be on the main floor and the younger couple upstairs."
Another of Brizolis' listings is at 6363 Calle Del Campanario. Custom built by Rancho Santa Fe-based Richard Doan Construction, the seven-bedroom, 10-bathroom home is on 3.12 acres and priced at $4.895 million.
"It's beautiful — on a very large parcel," Brizolis said. "Fairbanks is not known for its large parcels."
Brizolis said it is predominantly a single level with five bedrooms on the main floor and a four-car, attached garage. The owners added another four-car garage and built two bedrooms and a bonus room above both garages.
Brizolis' third listing is at 16631 Avenida Molino Viejo on 1.05 acres priced at $2.745 million.
"The garden there was designed by the homeowner who is a master gardener," Brizolis said. "It's huge, with everything from fruit and vegetables and exotic plants … honestly, you could live a healthy farm-to-table lifestyle from that garden."
Tricia Clarke, a broker associate in the Encinitas office of Pacific Sotheby's, has a listing in Fairbanks Ranch at 16902 Via Cuesta Verde. The home is 12,000 square feet with a guest house of 1,842 square feet priced at $5.945 million.
On a rare 3.6-acre lot, the extraordinary home has the old-world charm of a French Country manor with stone walls, stone ceilings, wood floors and large fireplaces. Designed by award-winning Encinitas-based luxury home architect Don Edson, you enter through rustic wood gates onto a flagstone drive, over the moat-like pond to a massive 20-foot front door. The master bath and walk-in closet are exceptional.
"It's an amazing property as far as detail and quality of workmanship and the style of the lot," Clarke said. "Ceilings in the great room alone seem like they are 30 feet high, the beams are enormous."
Clarke, whose real estate career includes working overseas with the developer of the Bali Hai Hotel, commercial real estate and 16 years in residential, said the property has been used a lot for entertaining and for several nonprofit events.
In spite of its size, Clarke says it is warm and inviting. Her one caveat is that it's not meant for little kids because the other four bedrooms are too far from the master. It is better suited to a couple or a family with older children getting ready to leave home.
"There is an apartment off the other end from the master, with a kitchenette sort of thing, a great room and a bedroom and bath," Clarke said. "It could be used for an au pair, or keeper of the property or an older son or daughter, for people who are 'there but not there' — it's got that feeling to it."
Clarke said the home is quite well-priced and will appraise way over the asking price. "The replacement value is three times that."
Send luxury real estate items to sglidden@sdbj.com.