JMI to Propose Converting Qualcomm Stadium to SDSU Campus
Tuesday, March 29, 2016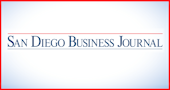 JMI Realty, former Padres owner John Moores' development company, will announce a proposal next week to turn the current Qualcomm Stadium site in Mission Valley into a "west campus" for San Diego State University, including a stadium of its own.
Moores, a major SDSU donor, has long called for SDSU to take over the space if the Chargers move into a stadium downtown, allowing for a much-needed campus expansion and a smaller stadium with about 35,000 seats that would better suit the Aztecs and potentially allow for a Major League Soccer team in San Diego.
The announcement comes as the Chargers are reportedly pushing for a downtown stadium/convention center hybrid that would eventually leave the Qualcomm site vacant. The Chargers are working with JMI on the team's downtown stadium bid. The two have separately advanced several noncontiguous downtown stadium/event space proposals over the past three years.
JMI will detail its plans April 5 at an event at SDSU, together with Cisterra Development, design firm Carrier Johnson, commercial real estate company Cruzan and Steve Peace, a former state legislator and senior adviser to Moores. Peace has said in the past that Moores' support for a SDSU stadium in Mission Valley was not tied to JMI's interest in Ballpark Village, an East Village mixed-use development next to Petco Park.
Sen. Marty Block, D-San Diego, has also supported San Diego selling the Qualcomm site to SDSU if the Chargers move, allowing for a second campus a few trolley stops away from SDSU's current location.