TRANSPORTATION: ROAD, RIDESHARING INITIATIVE SHOULD BOOST ECONOMIC TIES
Signs of Progress For Streamlining Business at Border
Originally published March 24, 2016 at 1:03 p.m., updated March 24, 2016 at 1:03 p.m.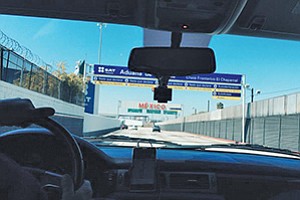 San Diego — It may take some time to deliver a payoff, but some see Uber's newly launched cross-border ride service as one in a series of recent new offerings that should help streamline transportation and bolster economic ties in the San Diego-Tijuana border region.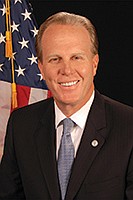 Others include the late 2015 debut of the $120 million Cross Border Xpress passenger bridge and terminal, giving ticketed local travelers direct access to the Tijuana airport; and the opening earlier this month of the first $103 million phase of state Route 11, a four-lane highway that will eventually feed into a new toll-based vehicle crossing at the Otay Mesa/Tijuana border.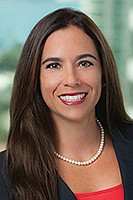 The San Diego Regional Chamber of Commerce was among those lauding Uber's recent launch of UberPassport, a new offering available on its ride-hailing mobile application, allowing riders to cross from San Diego County into Tijuana without having to get out of the car and hail another vehicle on the Mexico side. It is the first such cross-border service ever offered by San Francisco-based Uber Technologies Inc., which operates in 397 cities across 68 countries.
Paola Avila, the chamber's vice president of international business affairs, said the Uber service should provide another option for business and leisure travelers who make frequent trips across the border, but are otherwise turned off by long waits at border crossings.
Local business travelers who frequently travel to work sites in the Baja area, for instance, could make better use of their waiting time if they don't need to drive; they can be more productive via their laptops and mobile devices. Leisure travelers likewise should be able to venture into Tijuana without worrying about getting lost.
Along with previously discussed changes, including those that will eventually link San Diego's trolley system with Tijuana's light-rail system over the next 10 to 15 years, Avila said tech-enabled ride-sharing and ride-hailing are effective ways to streamline transportation between two regions that have long been seeking to grow their economic ties.
"Our businesses and families are linked, and our histories our linked, but our infrastructure is not," Avila said.
South to North Not Available
UberPassport is not yet available for those going from Mexico into the U.S., with northbound customers still needing to take an Uber to the border, cross by foot onto the U.S. side, then hail another car for a trip north into San Diego County.
Uber spokeswoman Tatiana Winograd said the company is working to eventually make similar south-to-north services available, though there are still border security and other issues that need to be worked out between the two countries.
Uber sees an opportunity to serve a broad consumer base with the new offering, estimating that at least 10 percent of its 545,000 riders in San Diego County make daily or otherwise regular trips to the border region over the course of a year. More border trips could mean potentially more business via higher-paying fares for Uber drivers, currently numbering 12,000 countywide.
To go with UberPassport, Winograd said the company has launched new offerings with its existing app that allow riders to specifically request English- or Spanish-speaking drivers when using its services in the border region.
Those using UberPassport select the Passport option on the app's vehicle menu, and must bring all required documentation for their trip. Vehicles used in the new program seat up to four passengers, with fare-splitting permitted.
As examples of approximate fares for one-way trips, which include a $20 border crossing fee, Uber noted that a trip from North Park to downtown Tijuana (Zona Centro) will cost $90; one from downtown San Diego to the Tijuana airport will cost $100; and a ride from Pacific Beach to Rosarito will cost $160.
At a local March 17 news conference announcing the launch of UberPassport, San Diego native Ryan Graves, Uber's head of global operations, touted it as a way to make cross-border trips "seamless," with the possibility of spurring more travel opportunities between the two countries. At the same gathering, San Diego Mayor Kevin Faulconer described the offering as another method for "breaking barriers" and to "bridge countries, businesses and families."
Route 11 First Phase Opens
Business news publisher Bloomberg LP estimated in 2015 that the San Diego-Tijuana regional economy produces $230 billion annually in goods and services. A 2014 report by the North American Research Partnership cited the need for more cross-border transportation options – including rail for manufactured goods and rapid-transit services for commuters – among several requirements to obtain sustained growth in the regional economy.
Two days after the UberPassport launch, the San Diego Association of Governments (SANDAG) and California Department of Transportation (Caltrans) opened the first of three planned phases of state Route 11. The completed 1.7-mile stretch has connectors to state Route 905 and provides trucks leaving the Otay Mesa Port of Entry with direct access to the state highway system, allowing them to make less use of smaller local roadways.
At completion, the two-mile Route 11 will link to a new toll-based Otay Mesa East port of entry. Officials said drivers will be able to pay a fee, still to be determined, to get to the border more quickly, expected to significantly reduce waits currently experienced at the two existing land crossings at Otay Mesa and San Ysidro, routinely exceeding two hours.