San Diego Millennials Least Likely to Pursue Home Ownership
Thursday, March 24, 2016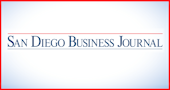 San Diego millennials are some of the least likely in the country to pursue home ownership, according to data released Thursday by LendingTree.
The online lender analyzed mortgage requests over the past year and found 36.9 percent of requests came from those under 35, the fifth-lowest out of the largest 59 cities in the country.
That comes as others have shown San Diego has one of the largest millennial populations in the country by percentage. A report from JLL Research earlier this month said San Diego had the second-largest millennial population in the U.S. but had a high millennial unemployment rate.
San Diego also had some of the highest average mortgage amounts for millennials, ranking fourth at about $365,000.
San Francisco had the highest average millennial mortgage, at about $505,000. But millennials made up 42.3 percent of overall mortgage requests.
Boston had the highest level of millennial requests, at 52.5 percent. Its average millennial mortgage was about $344,000.