INVESTING: COMPANY AVOIDS BOARD BATTLE, SEEKS TO LEVERAGE WATER RIGHTS
PICO Settles Two Disputes With Shareholder Activists
Originally published March 24, 2016 at 12:37 p.m., updated March 24, 2016 at 12:37 p.m.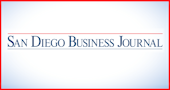 San Diego — PICO Holdings Inc., a company with interests in water and land rights, has quashed a brewing battle with shareholders over control of its board, signing deals with two vocal activist investors that will avoid a special vote on its board makeup.
La Jolla-based PICO, which has suffered years of declining value, moved last year to appease activists collectively owning about 16 percent of the company by slashing executive compensation, announcing a $50 million stock buyback plan and replacing one board member.
But Leder Holdings, which owns about 1.5 percent of the company, said the measures were not enough and on March 15 said it had gathered enough support to trigger a special meeting in May where it would try to replace four of the board's seven members.
Since Leder's announcement, PICO inked agreements with both Leder and Central Square Management, which owns about 6 percent of PICO's stock, barring them from opposing PICO's board picks. On March 18, PICO added two new board members with Central Square's support, in exchange for Central Square agreeing to oppose Leder's vote. Central Square, which late last year said the company was in a "quadrant of shame" due to high executive pay and poor returns, will also receive up to $100,000 and agreed not to disparage PICO.
Just a few days later, on March 22, Leder said it was withdrawing its call for the special meeting in light of the new board members. Leder will receive up to $200,000 and similarly signed a non-disparagement agreement.
PICO, Leder and Central Square declined to comment.
CEO Remains Bullish
Nearly all of PICO's equity is in Vidler Water Co., a subsidiary with water and infrastructure rights in the Southwest, and UCP LLC, a land portfolio and homebuilding company. PICO investors, including Leder, Central Square and River Road Asset Management, which has about 9 percent of the company stock, have been dissatisfied for months as PICO's book value dropped from $479 million in September 2013 to $346 million this December. The stock price has fallen by about 50 percent since late 2013, to less than $11.
PICO reported 2015 annual losses of about $82 million earlier this month, with much of it due to its sale of NorthstarAgri Industries, a canola processor that PICO has called a terrible investment that led to net losses of about $50 million. But CEO John Hart was upbeat about PICO, saying UCP had grown its homebuilding revenue and had a backlog of $109 million, making it well positioned for 2016. Vidler had a slow year, but with job growth expected over the next few years in Reno, a nearby Tesla Motors facility and eBay's plans to set up operations in Reno, Vidler's water rights there could soon be in high demand.
"We believe that there is substantial value in our assets, particularly the water assets," Hart said in a press release. "The markets for the majority of these assets have moved in our favor."
New Leadership
Since December, PICO has added five new board members: three who replaced previous directors, including former chair Kristina Leslie, and the two Central Square-backed members, who increased the board's size from seven to nine. PICO said one of its current members won't be up for re-election this year, bringing the board down to eight.
In previous statements, Leder and Central Square called the three replacements belated and essentially token attempts to pacify shareholders without addressing their core complaints or using any of their suggestions for new members. The activists have been calling for PICO to sell its UCP shares, better monetize Vidler and de-stagger its board so directors are all elected at once opposed to a rotating schedule.
Leder Holdings CEO Sean Leder said in a statement announcing his special meeting request that PICO management lacked accountability and asked shareholders to put four new members on the board, including himself.
"The legacy PICO directors whom we are seeking to replace bear responsibility for this rampant destruction of shareholder value," Leder said.
But after PICO's deal with Central Square, only three of those legacy directors would remain on the board after this summer's annual shareholder meeting, a minority on the eight-person board. Central Square's deal with PICO also meant Leder can't rely on its 6 percent vote to help push his proposal over the top. In a release announcing his deal with PICO, Leder said the five new members changed the tenor of the board.
"We believe that the groundwork has been laid for the refreshed board and management team to effect positive change at the company," Leder said.