PICO Signs Deals With Two Activist Investors, Avoids Board Battle
Tuesday, March 22, 2016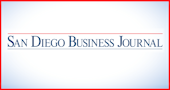 PICO Holdings Inc., a company with interests in water and land rights, has quashed a brewing battle with shareholders over control of its board, signing deals with two vocal activist investors that will avoid a special vote on its board makeup.
La Jolla-based PICO, which has suffered years of declining value, moved last year to appease activists collectively owning about 16 percent of the company by slashing executive compensation, announcing a $50 million stock buyback plan and replacing one board member.
But Leder Holdings, which owns about 1.5 percent of the company, said the measures were not enough and on March 15 said it had gathered enough support to trigger a special meeting in May where it would try and replace four of the board's seven members.
Since Leder's announcement, PICO inked agreements with both Leder and Central Square Management, which owns about 6 percent of PICO's stock, barring them from opposing PICO's board picks. On March 18, PICO added two new board members with Central Square's support, in exchange for Central Square agreeing to oppose Leder's vote. Central Square, which late last year said the company was in a "quadrant of shame" due to high executive pay and poor returns, will also receive up to $100,000 and agreed not to disparage PICO.
Just a few days later, on March 22, Leder said it was withdrawing its call for the special meeting in light of the new board members. Leder will receive up to $200,000 and similarly signed a non-disparagement agreement.