Open-air Public Market Opens at Liberty Station
Monday, March 21, 2016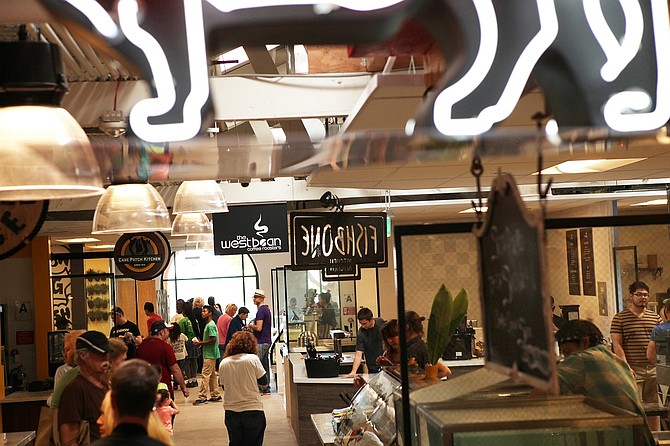 Operators have officially opened Liberty Public Market, an open-air dining and gathering spot featuring numerous food vendors in a former Navy commissary space at Liberty Station in Point Loma.
A statement from the venue's operator, Coronado-based Blue Bridge Hospitality, said the market had its soft opening on March 21 with 27 tenants selling prepared foods, meat and produce, flowers and other locally produced items. The 25,000-square-foot, indoor-outdoor venue can accommodate more than 30 vendors.
Operators said an on-site market-to-menu restaurant, called Mess Hall, will be opening March 23. Liberty Public Market, in the works for the past two years, is located at 2820 Historic Decatur Road at the mixed-used Liberty Station, the former Naval Training Center.
Operators and vendors have invested approximately $3 million into renovating the former commissary into an open-air marketplace, designed to emulate similar venues in Seattle, San Francisco and Vancouver, B.C.