Tri-City Medical Center Replaces CEO
Friday, March 18, 2016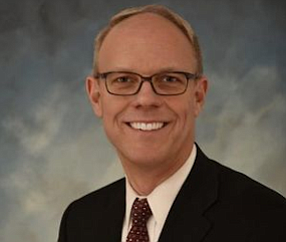 Tri-City Medical Center has appointed a new permanent CEO, without addressing what will happen to the old one.
Tri-City's board announced in an open session Thursday evening that Steven Dietlin, the hospital's chief financial officer, will be the hospital's new chief executive officer. The announcement comes after Tri-City board Chairman James Dagostino told The San Diego Union-Tribune that the board was considering parting ways with CEO Tim Moran.
According to the U-T report, the hospital's board tentatively decided in a closed session to exercise the "termination at will" provision in Moran's contract.
Moran was brought on board in June 2014, and has since been praised for forming a partnership with UC San Diego Health to create an integrated network of physicians and a health care plan.
Because Moran is not being fired for cause, the newspaper reported, Moran would receive a severance payment of $525,000 (or one year's salary), plus health and dental coverage for 12 months if he accepts Tri-City's offer.
In a previous request for comment, Tri-City's Chief Marketing Officer David Bennett declined to speak on the matter until after the session on Thursday. He told other media outlets that more information would follow Thursday evening's open session. However, Friday morning Tri-City issued a press release about Dietlin's appointment to CEO without addressing Moran's status.
Instead, Dagostino outlined Dietlin's ability to perform well in his new role.
"Mr. Dietlin was responsible for our 2014 financial turnaround as well as several other strategic accomplishments in all areas at the medical center," Dagostino said in a statement. "The board believes that Mr. Dietlin has proven to be an effective leader who possesses the necessary skills, fiscal discipline and operational mindset to accomplish our five priority goals."
Regarding Moran, Dagostino told the U-T, "I have been advised by my board that they would like to keep this a personnel matter and would not like to discuss it in public."
It is not yet clear what Dietlin's new salary will be as he transitions into his role as CEO. Moran's salary has been a point of contention with the hospital's union, United Healthcare Workers West. The union recently began collecting signatures for a ballot initiative that would limit executive pay at the hospital to no more than $250,000 per year.
Tri-City officials didn't announce Dietlin's new salary Thursday, saying he would sign his new employment contract today.
For more on Tri-City's new CEO, read Tri-City's news release here.