FINANCE: IT'S PERMANENT AND MORE FAR REACHING
New R&D Tax Credit Ditches Temp Status
Originally published March 17, 2016 at 12:42 p.m., updated March 17, 2016 at 12:42 p.m.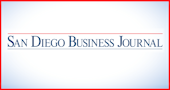 San Diego — A revamped tax credit recently passed by Congress will provide enormous benefit to innovative businesses, should they choose to use it. San Diego's life science firms in particular should pay close attention.
The bipartisan tax deal, recently signed into law by the president, tweaked the federal Research and Development (R&D) Tax Credit, and then made it permanent. The credit has been around for decades, but on a temporary basis, constantly undergoing last-minute extensions in Congress.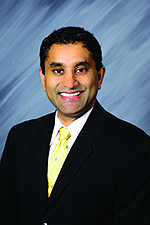 The credit, which will provide companies with an estimated $10 billion a year in annual tax savings, remains the largest tax credit in existence for U.S. businesses. It was designed for companies that incur research and development expenses on U.S. soil, being of particular benefit to technology and life science firms.
Not only was the credit made permanent for the first time in its 34-year history, but starting this year, the R&D Tax Credit is significantly expanded to benefit companies that were barred from eligibility in the past.
"A huge percentage of business owners had some limitation preventing them from taking the credit, so we should see a flood of small business owners being able to take advantage of it," said Raj Rajan, managing director at financial services firm CBIZ Mayer Hoffman McCann.
Applying to Payroll Taxes
The primary goal of the tax credit is to incentivize companies to spend more on their R&D efforts here in the states. But a funny oddity of the credit was that it often prevented cutting-edge, innovative startups from taking advantage of it. Early-stage companies not generating enough income to post a profit have no tax due, so the credit provided minimal benefit. With the amendments to the tax credit, however, startups with less than $5 million in gross revenue can apply up to $250,000 of the credit against their payroll taxes (within the first five years of generating revenue).
"No one saw that coming," Rajan said. "It essentially makes the credit refundable, and no one thought it would be something that could pass. It's a clear indication that Congress is looking for a way to jump-start these small businesses and encourage growth."
The tax credit should be particularly impactful to San Diego's biotech cluster, said Sara Radcliffe, president and CEO of the California Life Sciences Association.
The region is home to 1,100 life science companies and 80 research institutes, employing over 38,000 people. The vast majority of these firms are small, discovery-stage companies that are pre-revenue. While they vet scientific ideas in the lab, life science firms often go years — even a decade or more — without posting revenue. And raising money can be strenuous and competitive.
"While venture capital funding has rebounded, startup biotech and medtech firms continue to struggle raising funding, in particular non-dilutive funding," Radcliffe said in an email. "A refundable credit would help keep the doors open and advance their R&D initiatives."
Incentive to Hire
While $250,000 may seem like a paltry sum to Big Pharma and other established corporations, it's no small beans to San Diego biotechs.
"For a small life science company in San Diego, $250,000 is a significant amount of money," said Joe Panetta, president and CEO of local industry group BIOCOM. "That could be the equivalent of rent for a couple of years, or the ability to hire and pay a technician for several years. That level of funding can't be underestimated, especially for early-stage innovators."
Rajan said attaching the tax credit to payroll taxes is another carrot approach to get companies to hire more people.
"It's ingenious, really, because this tie-in to the payroll tax says, 'not only should you spend money on R&D here in the U.S., but you should also hire more people."
In addition to the direct startup provision, starting in 2016, small and mid-sized businesses (companies with less than $50 million in gross revenue) will now permanently be able to claim the R&D credit against their Alternative Minimum Tax. This removes the single greatest barrier that prevented companies from taking advantage of the credit in the past, Rajan said.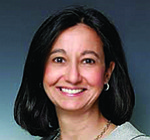 A Better Environment
Panetta said these critical tax incentives were a top priority last year for BIOCOM, which advocates for the life science industry on Capitol Hill. The tax incentives come at a low point for drugmakers, who are suffering a bit of a dip in stock prices and IPOs following the drug pricing controversy involving Martin Shkreli.
"The latest dip in the market definitely had an impact on the companies in queue for an IPO, making it more difficult for them to raise money in the public markets," Panetta said.
But with the added support of the R&D tax credit, in combination with other legislative boons for the industry, startups may have the support they need to carry on.
"The R&D tax credit, medical device tax delay, and increased National Institutes of Health budget will be good for the life science industry overall, so I'd say that we're in a better place (than last year)," Panetta said, despite the drug pricing PR fiasco.
Radcliffe mirrored Panetta's optimism.
"Over the past several months, biotech stocks have admittedly fluctuated, in part (due) to comments from some presidential candidates and others," Radcliffe said. "As with most industries, ebbs and flows are natural, and an improved FDA regulatory environment, increased NIH funding, and a demonstrated desire from both parties in Congress to do more are all positive signs for growth of the industry."