PICO Holdings Reports Net Loss of $81.9 Million for 2015
Tuesday, March 15, 2016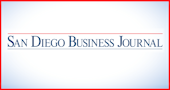 PICO Holdings Inc., a company with interests in water resources and home building, announced an annual net loss of $81.9 million on Tuesday, compared with a loss of $54.2 million the year before.
PICO's fourth-quarter losses appeared to level off from earlier in the year. Shareholder equity was $346.4 million by the end of 2015, barely lower than the $347.3 million the previous quarter. Last December, shareholder equity was $425.5 million.
PICO has been under fire from activist investors over the past year as book value dropped by more than $100 million. Most of PICO's equity is in Vidler Water Co. and UCP LLC, a land portfolio company that recently moved into home building. PICO's annual results were significantly impacted by its sale last year of Northstar Agri Industries for a $50 million loss.
Upset over PICO's poor performance, some investors have been clamoring for a change of leadership and more aggressive monetization of PICO's assets. In response, PICO slashed its CEO's salary and announced a $50 million stock buyback program in November.
The following month it appointed a new director to its board. But many of the activist investors called the appointment a token gesture. Following the earnings report, Leder Holdings said it had gathered requests from shareholders collectively controlling more than 10 percent of PICO stock, calling for a special meeting in May to replace four of the seven directors.