Kimpton Completes $8 Million Renovation of Hotel Solamar
Tuesday, March 15, 2016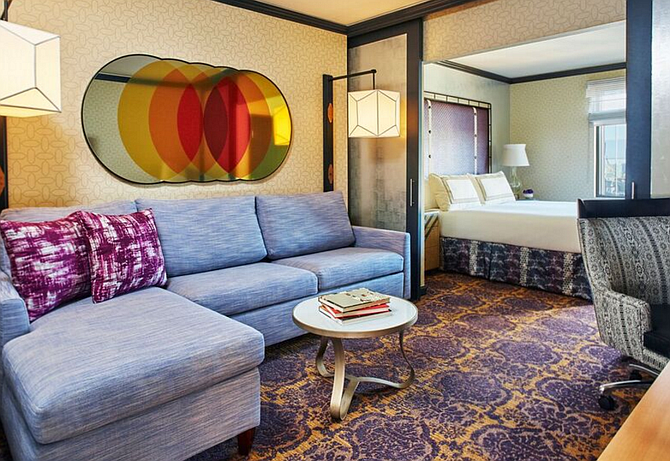 San Francisco-based Kimpton Hotels & Restaurants has completed an $8 million renovation of its Hotel Solamar, at 435 Sixth Ave. in the Gaslamp Quarter.
A company statement said the renovation included the property's meeting spaces, lobby and all 235 guest rooms. The redesign showcases a Spanish contemporary style combining historic and contemporary elements specific to San Diego.
New elements include woven vinyl headboards and detailed furnishings in the guest rooms, with glass and mirrors added to lighten spaces. There are surfboard-inspired bathroom mirrors and Mexican tile-inspired wall coverings.
The hotel opened in 2005 as Kimpton's first Southern California property. The company operates more than 60 hotels and 70 restaurants, bars and lounges in 30 U.S. cities and was acquired in late 2014 by U.K.-based InterContinental Hotels Group.