San Diego Council Approves Urban Agriculture Incentives
Tuesday, March 1, 2016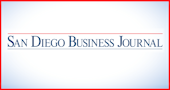 The San Diego City Council has unanimously approved a new urban agriculture incentive zone, designed to spur the growing of fresh produce in neighborhoods underserved by grocery stores.
Enabled by a state law passed in 2013, the local incentive zone reduces the property tax of participating parcel owners in exchange for a minimum five-year contract to use the site for urban agriculture, including the growing of fruits and vegetables.
Council member Scott Sherman, who originally proposed the city measure, said in a statement that the program will give property owners "an additional tool to transform blighted property in their communities."
The city program has received the endorsement of county Supervisor Ron Roberts, leaders of the San Diego County Farm Bureau, and several local community service organizations.
The incentive program is designed to encourage more community gardening and can be applied throughout the city for parcels with zoning that already allows for potential agricultural uses. Properties must be at least one-tenth of an acre in size and no more than three acres.
Based on a state formula for irrigated agricultural land, the current value of eligible properties can be reduced to $12,700 per acre for taxing purposes.
San Diego is the first city in San Diego County to approve the incentive zone. County supervisors are considering a similar zone that would allow for the incentives in the county's unincorporated communities.