Qualcomm Plans Demo of New 5G System at Trade Show
Monday, June 27, 2016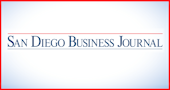 Qualcomm Inc. plans to demonstrate very fast, fifth-generation wireless communications technology during a trade show in Shanghai beginning June 29.
The prototype 5G system, including a base station and user equipment, will be on view at the China Mobile Communications booth. The two companies are collaborating on the next-generation system.
Qualcomm (Nasdaq: QCOM) has been at the front of the line when it came time to establish standards for second-, third- and fourth-generation wireless technology. It has done so since the late 1980s, when it pushed a wireless technology called CDMA, or code division multiple access.
The technology that wireless vendors sell today is 4G LTE, short for fourth-generation long term evolution.
The 5G New Radio prototype system on display in Shanghai will offer multi-gigabit data speeds and low lag-time, or latency, Qualcomm said.
One gigabit per second is a selling point for today's telecom carriers and cable companies, and is available in certain new housing developments. The speed would let a person download a high-definition movie in about half a minute.
Qualcomm's 5G technology will operate in an area of the radio spectrum known as sub-6 gigahertz.
Qualcomm said it wants to set the standard for 5G.
The Mobile World Congress Shanghai conference runs from June 29 to July 1.
In other news, a Chinese company has reportedly countered Qualcomm's assertion that it has been unwilling to negotiate a patent license in good faith.
The company, Meizu, said that it has worked with Qualcomm to come to an agreement and invited further negotiation, according to a statement published in the Android Authority blog.
Qualcomm said June 23 that it filed a complaint against Meizu in Beijing Intellectual Property Court.
Meizu is backed by Alibaba Group, according to an account in the Wall Street Journal. Alibaba is an e-commerce business founded by Jack Ma, a China-born billionaire and onetime English teacher whose story has been told on American television and in U.S. business publications.