Carl DeMaio Pushes Plan for Privately Funded Stadium
Friday, June 24, 2016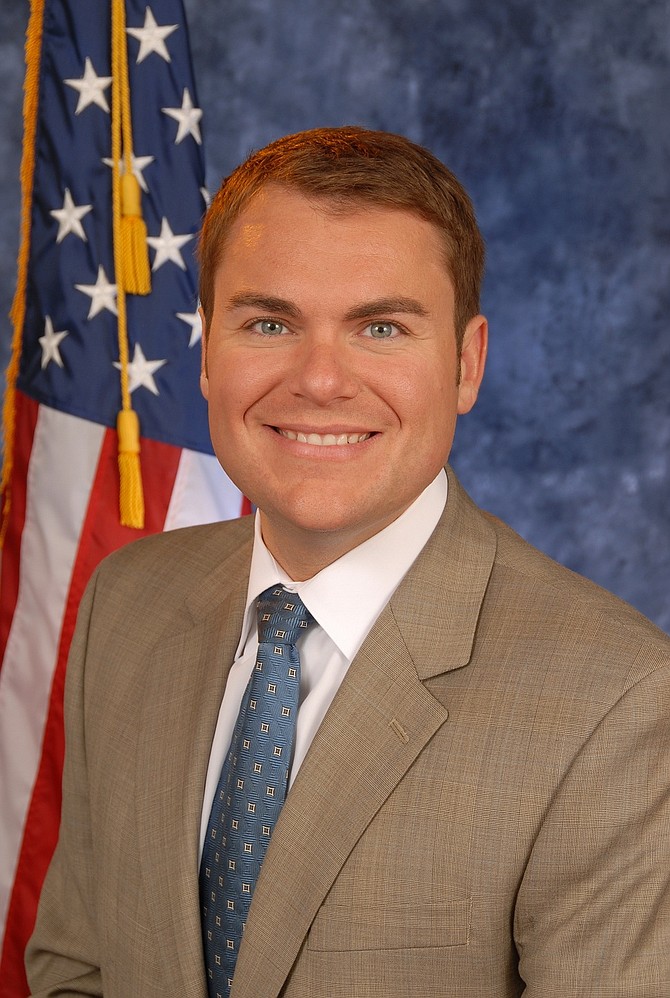 A group that includes former San Diego City Councilman and mayoral candidate Carl DeMaio has put forward a proposal that it says could fund a new multi-use San Diego Chargers stadium with event facilities without tax increases or other public funding.
A statement from DeMaio, who currently hosts a talk show on radio station KOGO, said he has joined with a group of private real estate developers and contractors on a proposal that could raise between $1.4 billion and $1.6 billion in private financing. The group will seek to place the proposal on the November ballot.
DeMaio's plan calls for a stadium and events center to be funded through a mix of private sources, potentially to include hotel and retail developers and private citizens, along with the Chargers and NFL.
The proposal calls for placing stadium ownership under a new entity that would issue "Fan-Lord" ownership shares in a new stadium. Developers, the Chargers, and individual fans would all receive ownership shares in the facility.
Maintenance costs would be funded through profits from uses of the facility, including special events. Costs could also be covered through money generated by luxury boxes, hotels and retail spaces that would be part of the stadium complex.
DeMaio said proponents of the plan include Richard McCay of Tieback Realty, and the Coalition for Fair Employment in Construction. The coalition has opposed current Chargers stadium plans on grounds that they would require the use of union labor.
Chargers and city officials have not commented on the DeMaio plan, though council member Scott Sherman has said he supports it. The DeMaio plan was immediately criticized by stadium proponents and Charger fan groups, including Save Our Bolts, which called the plan "pure fantasy" and not viable politically or financially.
Currently targeted for the November ballot are two separate measures that would finance a downtown stadium and convention facility by raising the city's hotel taxes, which currently total 12.5 percent.
A citizen group led by attorney Cory Briggs and former council member Donna Frye has gathered signatures for a measure that would raise hotel taxes to a total of 15.5 percent. Signatures are currently being verified by the San Diego County registrar's office.
A group that includes the Chargers is currently gathering signatures for a measure that would raise hotel taxes to a total of 16.5 percent to build a hybrid downtown facility, at a cost of approximately $1.8 billion.