Pacific Highlands Ranch Residential Land Sold for $61.6 Million
Monday, June 20, 2016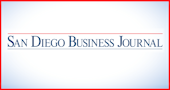 The San Diego division of Pardee Homes recently sold off 9.38 acres of residential land in the city's Pacific Highlands Ranch community to two other homebuilders, for a total of approximately $61.6 million, according to CoStar Group and public data.
The buyers were Meritage Homes of California Inc., which acquired 4.7 acres for approximately $28.7 million; and Lennar Homes of California Inc., which purchased 4.68 acres for approximately $32.9 million. The parcels are located at 4802 Solterra Vista Pkwy.
Meritage is a division of Scottsdale, Ariz.-based Meritage Homes Corp., and Lennar is a division of Miami, Fla.-based Lennar Corp. The total number of residential lots in the transactions was not immediately available.
Pacific Highlands Ranch is a master-planned community in the Carmel Valley submarket of northwestern San Diego. Pardee and other developers have completed homes, retail and other elements in the community over the past several years.
Pasadena-based Pardee Homes, which is now part of Irvine-headquartered Tri Pointe Group Inc., and the two buying entities in the recent deals have built several residential communities in San Diego County.