Skin Care Co. Suneva Medical Receives $25 Million Round of Financing
Wednesday, June 15, 2016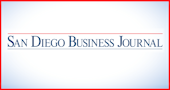 Suneva Medical Inc., a facial skin care company in San Diego, has raised $25 million to boost commercialization of its products, the company announced.
The round comes from equity investor Essex Woodlands, which will receive one seat on Suneva's board of directors in conjunction with the financing.
The new cash provides some fuel for the ongoing commercialization of Suneva's skin care line, Regenica, and Bellafill, an FDA-approved dermal filler product for the treatment of smile lines and facial acne scars.
"The expansion of the aesthetics market continues to grow across the United States," said Nicholas L. Teti, Jr., chairman and CEO at Suneva. "With two differentiated indications for Bellafill and a next-generation growth factor product in Regenica, Suneva Medical is uniquely positioned to be a standout in the aesthetics industry. The additional funding from Essex Woodlands fortifies our position and allows us to further accelerate the strong momentum of the business which remains committed to product innovation backed by rigorous scientific data."
In addition to Essex Woodlands, other major equity shareholders include HealthCare Royalty Partners, Almirall S.A. and Polaris Partners.