USD Conference Tackles Region's Housing Affordability Problems
Sunday, June 12, 2016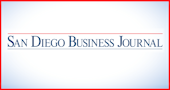 Experts at a University of San Diego conference said the local region's housing affordability problem is worsening, sparked in part by chronic mismatches – between the number and types of homes being built and what's in demand, and between where people live and where the jobs are, among other imbalances.
"Policymakers need to recognize the broader aspects of the crisis, and support and promote legislation to cure the problem," said Gary London, president of consulting firm London Group Realty Advisors. He was among several panelists at a June 10 gathering presented by the USD School of Business' Burnham-Moores Center for Real Estate.
City and regional planners, developers, academics and economic development advocates said numerous changes will need to take place in order to produce enough for-sale and rental housing, needed by millennials, workers new to the region, and other groups.
Required adjustments could include rethinking how development fees are assessed, streamlining local permitting processes, and better educating residents on the need for transit-friendly, high-density housing, often opposed by local communities.
Panelists said they were encouraged by Gov. Jerry Brown's recent proposals to boost affordable housing in the state, in part by exempting some urban infill developments from certain detailed local government reviews, provided they have at least 20 percent of their units set aside for low-income residents. Projects near public transit would need to have just 10 percent of units designated as affordable to qualify for the fast-tracking.
However, Brown's proposals face an uphill battle, with opposition emerging from groups including labor and environmental organizations.
Deborah Ruane, senior vice president of the San Diego Housing Commission, said she has recently been in talks with San Diego City Council members on changes to local housing requirements that might streamline the production of new affordable units.
Changes could include reducing the amount of commercial spaces required in affordable housing communities, since mixed-use projects can take longer and wind up being more expensive to develop and lease out than projects that contain only apartments.