Renovate America Finishes Seventh Securitization of PACE Bonds
Tuesday, June 7, 2016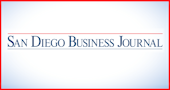 Renovate America, the nation's largest provider for a residential clean energy financing initiative called PACE, said Monday it finished the seventh securitization of its PACE bonds by issuing $305.3 million in notes.
The San Diego-based company's CEO, J.P. McNeill, called the transaction the company's most successful to date in terms of the interest it attracted from investors. The issuance drew international investment for the first time, the company said.
The bonds were rated AA by Kroll and DBRS.
Renovate partners with municipalities to finance homeowners' energy-efficient upgrades.
The company's PACE product, called the Home Energy Renovation Opportunity, or HERO, program, provides 100 percent financing for up to 20 years at fixed interest rates. Payments are made alongside property taxes.
Since 2011, more than $1.5 billion in home improvements have been financed through the HERO program, according to Renovate.
The closing of its seventh securitization of PACE bonds brought the total issued by Renovate to $1.35 billion, the company said.
Renovate's HERO program, adopted by more than 400 cities and counties statewide, including the city of San Diego, is slated to expand this year to Missouri and Florida.