BIZ: ENTREPRENEURIAL SPIRIT LETS LOOSE IN UNUSUAL BIZ EVENT
Bold, Brash and a Bash: Welcome to Startup Week
Originally published June 2, 2016 at 2:20 p.m., updated June 2, 2016 at 2:20 p.m.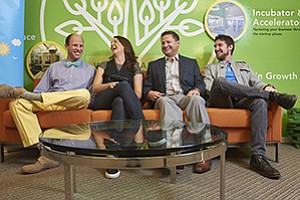 San Diego — Thousands of aspiring, neophyte and seasoned entrepreneurs will head downtown next week for the city's biggest — and most popular — startup event: San Diego Startup Week.
A testament to the region's maturing startup community, the event is expected to attract upwards of 3,000 attendees, doubling last year's turnout of 1,500. That's in stark contrast to San Diego's first Startup Week in 2012, which attracted only a couple hundred people.
There's a reason for the event's growth. Startup Week is a fun amalgam of startup culture, sexy tech, and useful lessons from near-celebrity-status executives. In fact, the event is a millennial socialite's dream. Some elements more closely resemble a block party than a business conference.
That's because founders Tim Ryan, Melani Gordon, and Austin Neudecker know that startups like to play as hard as they work.
"In traditional business, there's a separation between life and work. You do your business, and then you go home," said Neal Bloom, a lead organizer for San Diego Startup Week.
"But for entrepreneurs, your business is your life. You're in the trenches 24 hours a day, 7 days a week. But there's fun to be had doing business, and San Diego business culture in particular is fun."
And it's true that there's something inherently festival-worthy about San Diego's growing business sectors. For crowds, drones awe; science and tech fascinate; and craft beer spices up the night.
Series A (Admission)
The event, which is put on by the organization Startup San Diego, spans five days and costs $50 for the week ($75 at the door and $25 for students).
The low-priced tickets, inexpensive to attract broke and beginning entrepreneurs, hardly reflect the event's magnitude. Startup Week costs hundreds of thousands of dollars to organize, Bloom said, not to mention the multitude of donated time and equipment.
Bloom, who is in charge of sponsorships and partnerships for the event, has landed major corporate sponsors this year to cover the costs. The list includes multibillion-dollar firms Qualcomm Inc. and Cisco Systems Inc., which have a vested interest in getting plugged in to the startup community.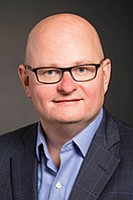 "We really want to discover and engage with these startups," said Alex Goryachev, director of innovation strategy & programs at Cisco. "To us, it's a no-brainer. We want to hear from startups, see what ideas they have, and if we can partner with them."
Cisco has done just that in recent years. In 2014, it partnered with startup incubator EvoNexus to launch a joint incubation program called Cisco Entrepreneurs in Residence (CiscoEIR). In 2015, the company acquired Carlsbad startup MaintenanceNet for $139 million.
Prev Next