ACQUISITION: ECOATM IS PART OF $1.6 BILLION DEAL
Outerwall Agrees to Purchase; Co. to Go Private
Originally published July 28, 2016 at 2:45 p.m., updated July 28, 2016 at 2:45 p.m.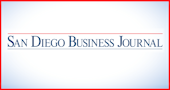 San Diego — Outerwall Inc., which acquired San Diego startup ecoATM in 2013, announced it has agreed to be bought out by alternative investment fund Apollo Global Management LLC for $1.6 billion.
In addition to ecoATM, which runs a network of kiosks that pay cash for recyclable electronics, Outerwall is also the parent company of self-service kiosk operators Redbox and Coinstar, which manage kiosks that distribute movies and games and exchange coins for cash, respectively.
EcoATM was one of six companies that initially went into the region's EvoNexus technology incubator program. It was purchased about three years ago by Outerwall, a Washington state-based corporation, for $350 million in cash.
Apollo plans to pay $52 in cash per share of outstanding common stock for Outerwall, including net debt.
Once the transaction closes, which Outerwall expects to occur by the end of the third quarter, Outerwall will become a private company and its stock will be delisted from public markets, the company said.
Outerwall's board of directors, which unanimously approved the buyout, announced plans to explore strategic alternatives in March.
The company's Redbox division has struggled lately. Outerwall's first quarter results, announced in late April, showed revenue from the disc distribution network was down by $98 million from the first quarter of 2015. That contributed to an 11.9 percent reduction in Outerwall's revenue compared with the quarter one year prior, even as ecoATM's revenue went up $22.3 million.
However, the same day the company released its first quarter results, ecoATM notified California's Employment Development Department it would lay off 107 employees. The job cuts came less than two years after ecoATM moved into a new 53,000-square-foot building to accommodate growth; that December, the company said it had nearly doubled its workforce to about 300 people since April of 2013.
After downsizing in California, the company said it would hire for similar positions in a facility it runs in Kentucky.