Construction Starting on $127.8 Million Airport Parking Plaza
Originally published July 27, 2016 at 10:36 a.m., updated July 28, 2016 at 9:31 a.m.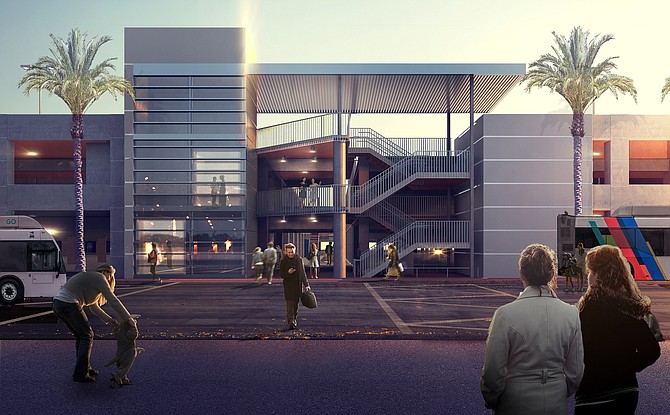 A portion of the parking lot at Terminal 2 will close Aug. 6, as construction begins on a new $127.8 millionparking plaza at San Diego International Airport.
Airport officials said the project calls for three floors with approximately 3,000 parking stalls, for a net increase of 1,800 parking spots. It will integrate state-of-the-art parking technology, allowing drivers to find available spaces, reserve spaces in advance, and streamline payment.
The plaza is expected to have environmental benefits, by reducing emissions caused by vehicles circulating and idling in searches for parking spots. The design will include open light wells, glass-front elevators and public art, with more information on the Projects page of san.org.
Officials have said the plaza project is aimed at providing more close-in parking options at Terminal 2. The project was originally approved in 2008, but did not move forward in its current form until 2014, after the airport completed other portions of its master plan.
Completion of the parking plaza is expected in 2018. It is the latest of several major projects at San Diego International, with prior completions including the $900 million Green Build at Terminal 2 and a new $316 million consolidated rental car facility.