Bay Club Buys Fairbanks Ranch Country Club
Wednesday, July 20, 2016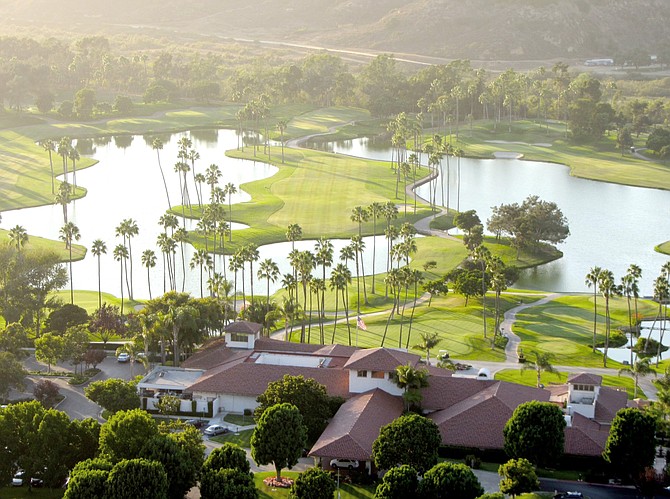 The Bay Club Company of San Francisco has acquired Fairbanks Ranch Country Club in Rancho Santa Fe, but the parties were not immediately disclosing the purchase price.
The member-owned, 274-acre club was sold to Bay Club by its members, according to brokerage firm CBRE Group Inc. The club is located at 15150 San Dieguito Road and sits on land owned by the city of San Diego.
The club was originally built in 1983 and was host to equestrian events in the 1984 Summer Olympics. The club's original 18-hole championship golf course was designed by Ted Robinson, with a nine-hole course designed by Ted Robinson Jr. added in 2004.
"Our plan is to evolve the traditional country club membership into a more modern and flexible offering that suits the needs of today's dynamic families," said Bay Club President and CEO Matthew Stevens, in a company statement.
Stevens said the company's membership model eliminates food and beverage minimums and cart fees, and also includes complimentary childcare serves and a camp for families. It also offers summer concerts, fitness classes, sports tournaments and related programming.
Bay Club operates more than 20 California locations, including one in Carmel Valley that was recently renovated. The company said it serves more than 86,000 members and employs 3,400 statewide.
The CBRE statement said Bay Club will offer Rancho Santa Fe members reciprocal privileges at the Carmel Valley location and has committed $6 million toward upgrades to swim and fitness facilities at Fairbanks Ranch.
CBRE's Jeff Woolson represented the member sellers in the Fairbanks Ranch transaction. The deal came as Bay Club also announced that it has acquired The Golf Club at Boulder Ridge in San Jose, for an undisclosed price.