AltheaDx to Raise $6M in Debt Financing
Sunday, July 17, 2016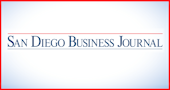 San Diego molecular information firm AltheaDx Inc. has raised $2.2 million in debt financing, according to a form recently filed with the Securities and Exchange Commission.
According to the SEC, the Form D was filed July 15 and the financing included five investors. The total offering amount was $6 million, with $3.8 million remaining to be sold.
AltheaDx was spun out of the San Diego biopharma manufacturer Althea Technologies (which was acquired by Japanese Ajinomoto in 2013 for $175 million) in 2008. The company is advancing genetic testing technologies for use in companion diagnostics.