U.S. Army Officially Announces $11.5 Million Contract for Cubic Corp
Wednesday, July 13, 2016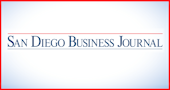 It's official: an $11.5 million U.S. Army contract modification for Cubic Corp., which the Defense Department announced prematurely last week, has been awarded.
The Pentagon announced the award July 8.
Under the deal, Cubic will provide one year of training support at the Joint Readiness Training Center at Fort Polk, La.
The contract was originally announced July 5. The next day, the Defense Department's public affairs office said that the contract had been announced in error.
A contract for similar work — a $52.2 million deal from the Army to train soldiers at the Joint Readiness Training Center — was awarded June 30.
Cubic has provided services at Fort Polk for many years. The training puts Louisiana residents to work as war-game role players. Among other things, the role players speak don't speak English; they speak the languages that the Army units are likely to encounter during their deployments.