Army Awards Cubic Corp. Contracts Worth $63.7 Million
Tuesday, July 5, 2016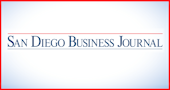 Cubic Corp. received a total of $63.7 million through two recent U.S. Army contracts to provide training services at Fort Polk, La.
Cubic received a $52.2 million deal, the Army announced on June 30. Separately, on July 5, the Army announced Cubic was getting an $11.5 million modification. Work will run through June 30, 2017.
Under the deal, Cubic (NYSE: CUB) will support the Joint Readiness Training Center at Fort Polk, which offers several simulated third-world villages for realistic Army training.
Cubic has long supported war games at Fort Polk. Though the San Diego company builds sophisticated training electronics, the Fort Polk exercise frequently includes actors who play the part of villagers, who interact with an Army unit.
The Army Contracting Command of Fort Polk, La. awarded the deals. Two companies bid on the $52.2 million deal.