Chargers to Play in S.D. for 2016; More Negotiations Planned
Friday, January 29, 2016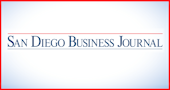 The San Diego Chargers will remain in San Diego for the 2016 season, team owner and Chairman Dean Spanos announced Jan. 29.
What happens after 2016, however, depends on the results of upcoming talks with city and county officials, as the Chargers return to local negotiations after an absence of several weeks.
Spanos issued a statement saying he has reached an agreement with Rams owner Stan Kroenke to join the Rams at a new stadium planned in Inglewood, though he did not provide details of that agreement. NFL owners earlier this month voted to give the Chargers one year to decide whether they will join the Rams in Inglewood, or work out stadium arrangements in San Diego.
Government officials will need to decide on the timing and content of an election ballot measure, in order to obtain public support for any local stadium project. Officials have said they are open to a June or November ballot measure in 2016.
The location of a stadium would also need to be settled. While the city has put forward a plan for a $1.1 billion stadium on the current Mission Valley site of Qualcomm Stadium, the Chargers have said on several occasions that the team prefers downtown San Diego.
"Dear Chargers Fans," Spanos' statement begins. "Today I decided our team will stay in San Diego for the 2016 season and I hope for the long term in a new stadium.
"I have met with Mayor (Kevin) Faulconer and Supervisor (Ron) Roberts and I look forward to working closely with them and the business community to resolve our stadium dilemma. We have an option and an agreement with the Los Angeles Rams to go to Inglewood in the next year, but my focus is on San Diego."
"This has been our home for 55 years, and I want to keep the team here and provide the world-class stadium experience you deserve," Spanos said. "Everyone on both sides of the table in San Diego must now determine the best next steps and how to deploy the additional resources provided by the NFL. I am committed to looking at this with a fresh perspective and new sense of possibility."
In a joint statement, Faulconer and Roberts said Spanos informed them of his decision in a half-hour meeting Friday afternoon (Jan. 29), and the two sides will now work toward a long-term stadium solution.
"We appreciate Mr. Spanos' commitment to staying in San Diego for the 2016 season to work with the region on a stadium solution," the joint statement said. "We look forward to discussing his vision for a new San Diego home for the Chargers, and will be working with him and our negotiating team on a fair and viable plan to put before voters. We have agreed to meet again in the near future."
The latest plan submitted by the city to the NFL last month called for building a new $1.1 billion stadium in Mission Valley, on the current site of Qualcomm Stadium. Under that plan, the city would contribute $200 million, with $150 million more coming from the county.
An additional $187 million would come from the sale of personal seat licenses, with $363 million coming from the Chargers through avenues such as corporate sponsorships and naming-rights deals. In its vote earlier this month, the NFL decided to add another $100 million to its previously announced share of the cost, which was $200 million.